Warburtoninfo.com - Tourist Info - Our directory profiles community groups, artists, accommodation, business & tourism in Warburton VIC - We are an online resource available 24/7
Warburtoninfo.com encourage visitors to this site to enjoy your time in Warburton - and to search this site and contact the all the businesses, local accommodation, tour providers, event promoters, schools, churches, community groups, artists, musicians, cafes, retailers and small business owners who are listed on this site. By contacting these businesses directly, you will help support local ermployment.
Would you like to receive the 'What's on in Warby newsletter?' We send out 1 or 2 per month (depending on the season) with event updates with everything big events to the mid winter snow reports direct from the top. Register here or see WarburtonInfo Facebook page for local info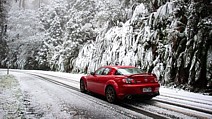 Looking for a snow update? Latest available information is found on our Facebook page or importantly, the Warburtoninfo snow page here
Warburton Information Guide
Other Contact Details
Advertising or site question? Please use the email form below for advertising or site management related enquiries. Emails about SNOW can see latest details on our snow page above. If emailing about latest SNOW info, we will refer you to that page.
Opening Hours
We are an online resource available for search 24/7
Email Us