The Rainbow Ice Cream Shop - 3422 Warburton Highway
Medicines have changed the world. Medicines have saved children, cured illness, prolonged life, extended the quality of life, and given life to our brothers, sisters, uncles, aunties, fathers, mothers, friends, neighbours, our old and our defenceless young. If you don't do it for yourself, then do it for the people you know, and do it for the people you don't know. Do it for your job. Do it for the economy. Get vaccinated as soon as you can. Thank you.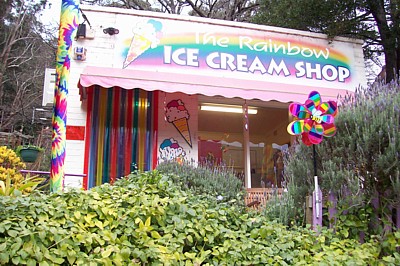 The Rainbow Ice Cream Shop is located opposite Brisbane Bridge in the main street of Warburton.
Over 24 varieties of Australian ice cream and gelati PLUS hot jam doughnuts in cooler months.
A favourite destination for kids young and old all year round.
Open Thursday to Sunday 12 noon to 5ish, and please note we are open for longer over the Christmas holiday season up to 8'ish', and public holidays.
(Closed Mondays to Wednesdays, and during month of August)
PH 03 5966 2181
or 0409 662 181
http://www.warburtonicecream.com.au