Lilydale to Warburton Rail Trail Map - The Warby Trail Pocket Guide - A3 sized map that folds neatly to fit in your pocket!
 Please contact suppliers and services directly as to how COVID-19 may affect the way their products or services are delivered. Stay safe everyone!
The 'Warby Trail' Pocket Guide is no longer available online from this site but may be available from information centres like the one at Federation Square 03 9655 1900.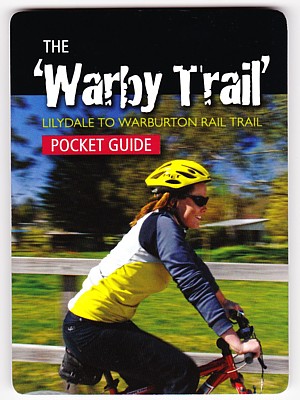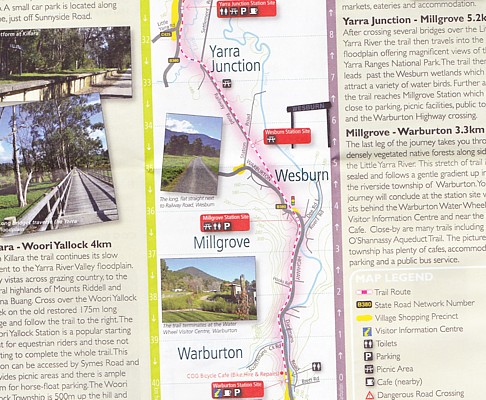 | | |
| --- | --- |
| |  FAQ: Want to take your dog for a walk on the trail? Yes you can - but it must be on a leash. There are many precious little animals around that need to be protected from dogs - and it's also the law. So dog owners with dogs off a leash can be fined by Yarra Ranges Council or other local enforcement. So please - remember to bring your leash - and then enjoy a healthy walk with your dog. |