Last train to Warburton - Aug 1, 1965 - on turntable
 Please contact suppliers and services directly as to how COVID-19 may affect the way their products or services are delivered. Stay safe everyone!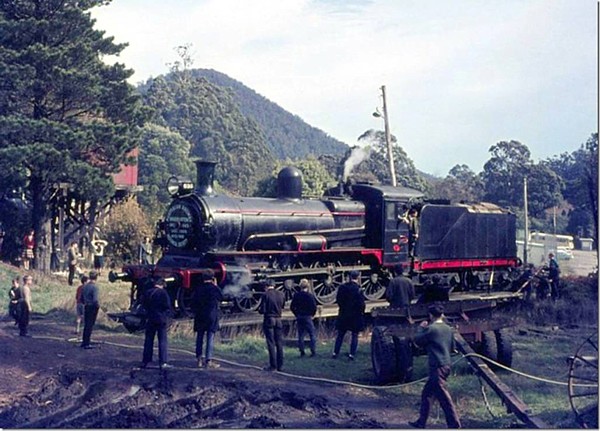 The D3 swings on the turntable at La La siding Warburton , the track down to the loco was also used to transport raw materials to the Sanatorium Health Foods factory here.
Photo by passenger John Phillips.
Do you have a story or history about the last Warburton train? Send your info to paul@warburtoninfo.com and we will upload. We'd love to share the stories of people and times gone by in Warburton.