The Warburton Chalet - Rose Series Postcard 3433
Medicines have changed the world. Medicines have saved children, cured illness, prolonged life, extended the quality of life, and given life to our brothers, sisters, uncles, aunties, fathers, mothers, friends, neighbours, our old and our defenceless young. If you don't do it for yourself, then do it for the people you know, and do it for the people you don't know. Do it for your job. Do it for the economy. Get vaccinated as soon as you can. Thank you.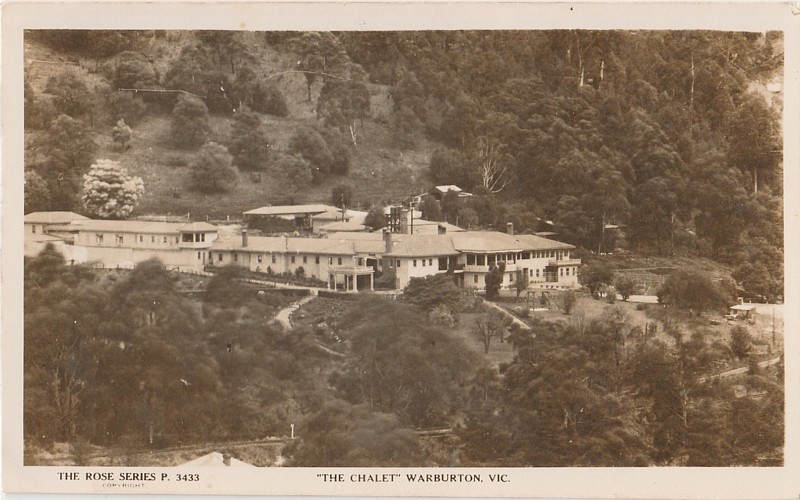 The Chalet circa 1942. [These] were sent to my mother during WW2,by my father. Apparently
The Chalet
was used by the Military as a convalescent facility for the RAAF. My father was recovering from malaria there,contracted while on active service in New Guinea. The postcards are from the Rose Series Deluxe - published by The Rose Stereograph Co.,Armadale,Victoria;same as Mr Paske's. Seems the same cards were in use for years!
I wonder if more postcards could be tracked down from the serial numbers on the cards? Supplied to WarburtonInfo.com via email 13 November 2016, by individual who wishes to remain anonymous. (WarburtonInfo editor - welcome further postcards we can upload here and share the local history)