Last train to Warburton - Aug 1, 1965 - train taking on water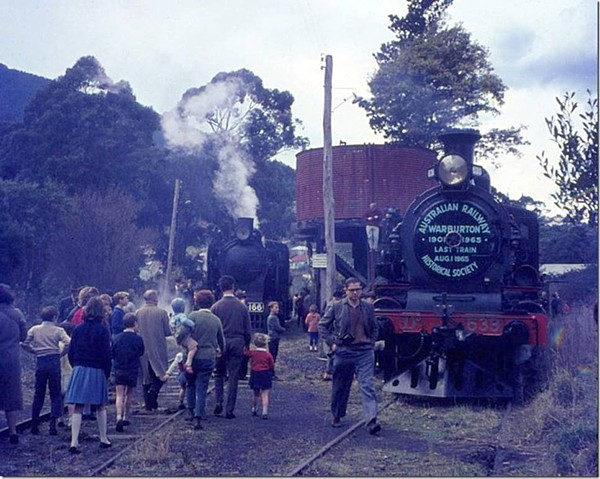 With both engines turned the K takes on water among a lot of admiring locals eager to see the last train.
Photo by passenger John Phillips.
Do you have a story or history about the last Warburton train?
Send your info to paul@warburtoninfo.com and we will upload. We'd love to share the stories of people and times gone by in Warburton.