Parks Victoria, VicRoads working to clear snow on Mt Donna
Please contact suppliers and services directly as to how COVID-19 may affect the way their products or services are delivered. Stay safe everyone!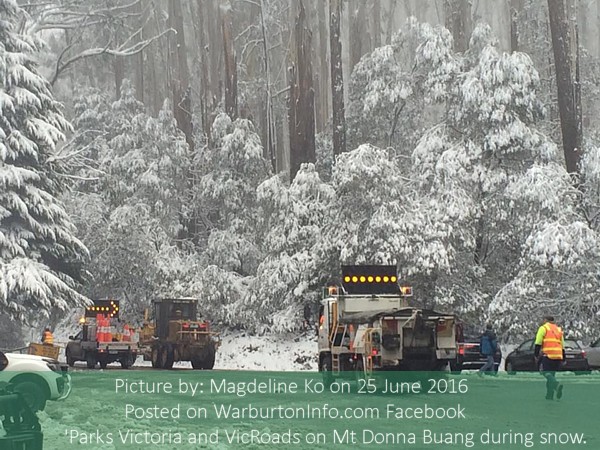 Magdeline Ko took this picture and wrote: Thanks to all the guys from Parks Victoria, VicRoads, and all involved working hard today to make sure all the road and conditions safe for all the snow visitor today!!
https://www.facebook.com/WarburtonInfo