Mt Donna Snow - Pic of the day 24 June 2016 - Tania M
Medicines have changed the world. Medicines have saved children, cured illness, prolonged life, extended the quality of life, and given life to our brothers, sisters, uncles, aunties, fathers, mothers, friends, neighbours, our old and our defenceless young. If you don't do it for yourself, then do it for the people you know, and do it for the people you don't know. Do it for your job. Do it for the economy. Get vaccinated as soon as you can. Thank you.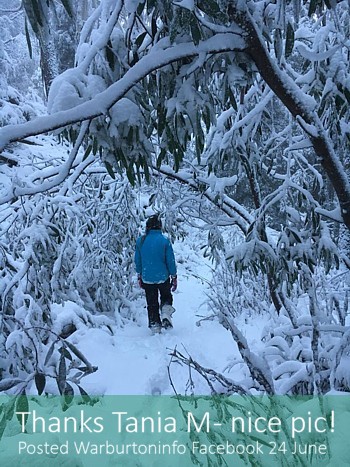 A winter wonderland! Thanks Tania, nice pic and thanks for posting on WarburtonInfo facebook.
https://www.facebook.com/WarburtonInfo