Mt Donna Snow - Pic of the day 24 June 2016 - Tania M
Please contact suppliers and services directly as to how COVID-19 may affect the way their products or services are delivered. Stay safe everyone!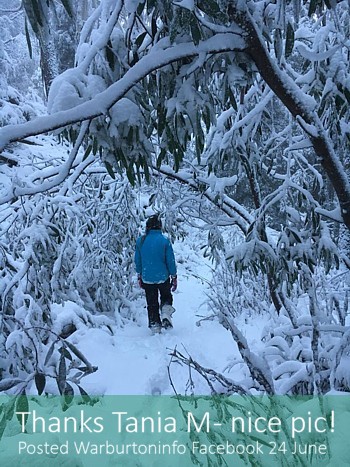 A winter wonderland! Thanks Tania, nice pic and thanks for posting on WarburtonInfo facebook.
https://www.facebook.com/WarburtonInfo