Mt Donna toboggan run during snow 2016
Please contact suppliers and services directly as to how COVID-19 may affect the way their products or services are delivered. Stay safe everyone!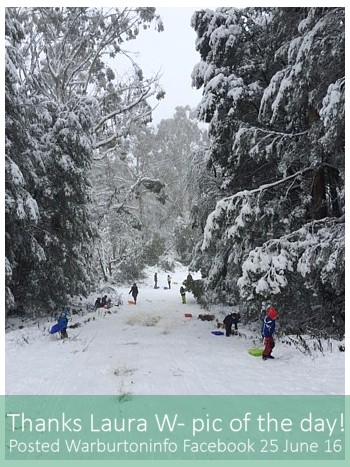 PICTURE: Laura W on 25 June 2016. Nice one down one of the toboggan slopes. Help get the word out :) Check and share your posts and pics on Warburtoninfo snow FB page.
https://www.facebook.com/WarburtonInfo