Smile - Warburton local Luke Whiteside
 Please contact suppliers and services directly as to how COVID-19 may affect the way their products or services are delivered. Stay safe everyone!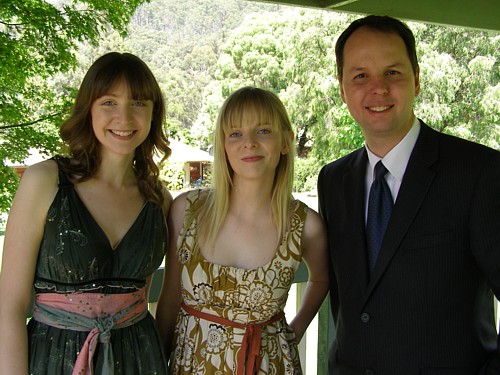 Luke was an extra on the Surviving Georgia film in 2009 - he played a Marriage Celebrant - pictured here with two Melbourne based bridesmaids. For those of you that know Luke - his part as Marriage Celebrant was close to the real thing :)
Thanks for letting us post this picture Luke.
And we've also added a WarburtonInfo.com picture of the film crew filing on the Main Street - quite a bit of action for Warby that day :)