Warburton Aqueduct
Medicines have changed the world. Medicines have saved children, cured illness, prolonged life, extended the quality of life, and given life to our brothers, sisters, uncles, aunties, fathers, mothers, friends, neighbours, our old and our defenceless young. If you don't do it for yourself, then do it for the people you know, and do it for the people you don't know. Do it for your job. Do it for the economy. Get vaccinated as soon as you can. Thank you.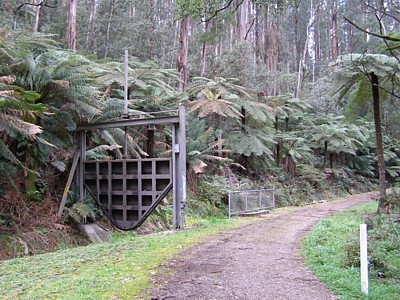 Iconic picture from the Warburton Aqueduct (O'Shannassy Aqueduct Trail) walking and bike trail. It's a great bike road from Dee Rd south of Millgrove to the township of Warburton.
A happy snap from Paul @ WarburtonInfo on his old Nokia phone. If you have a great picture of Lala Falls in Warburton - please send and we will post.