Warburton Aqueduct
Please contact suppliers and services directly as to how COVID-19 may affect the way their products or services are delivered. Stay safe everyone!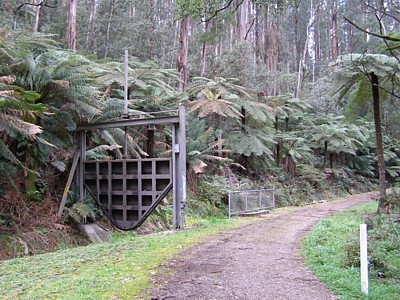 Iconic picture from the Warburton Aqueduct (O'Shannassy Aqueduct Trail) walking and bike trail. It's a great bike road from Dee Rd south of Millgrove to the township of Warburton.
A happy snap from Paul @ WarburtonInfo on his old Nokia phone. If you have a great picture of Lala Falls in Warburton - please send and we will post.