Termite mound beside Richards Tramway Walk
Please contact suppliers and services directly as to how COVID-19 may affect the way their products or services are delivered. Stay safe everyone!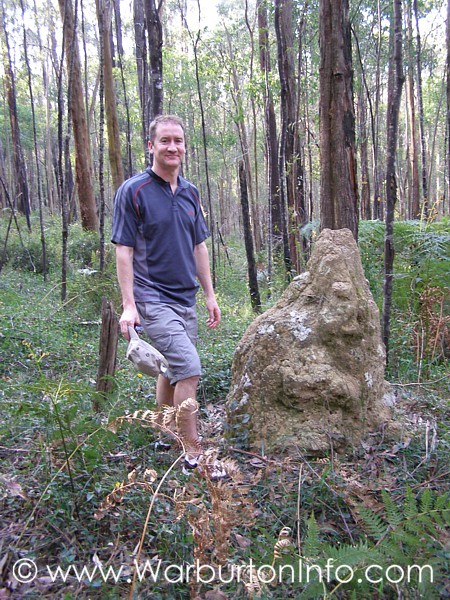 There are some fantastic large trees still standing but very burnt from the 1983 Ash Wednesday fires - the country felt drier with more grasses and less ferns than other walks on the other/ wetter side of the valley. Walks closer to Warburton and near the Aqua duct have a wetter, denser undergrowth with different ferns.