Termite mound beside Richards Tramway Walk
Medicines have changed the world. Medicines have saved children, cured illness, prolonged life, extended the quality of life, and given life to our brothers, sisters, uncles, aunties, fathers, mothers, friends, neighbours, our old and our defenceless young. If you don't do it for yourself, then do it for the people you know, and do it for the people you don't know. Do it for your job. Do it for the economy. Get vaccinated as soon as you can. Thank you.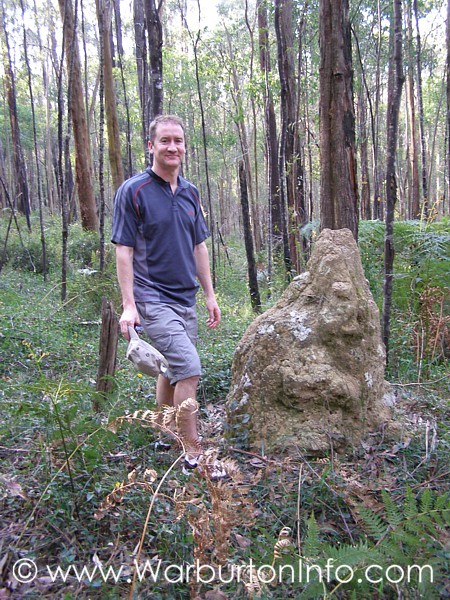 There are some fantastic large trees still standing but very burnt from the 1983 Ash Wednesday fires - the country felt drier with more grasses and less ferns than other walks on the other/ wetter side of the valley. Walks closer to Warburton and near the Aqua duct have a wetter, denser undergrowth with different ferns.