Richards Tramway Walk - Big Pats Creek / Warburton
 Please contact suppliers and services directly as to how COVID-19 may affect the way their products or services are delivered. Stay safe everyone!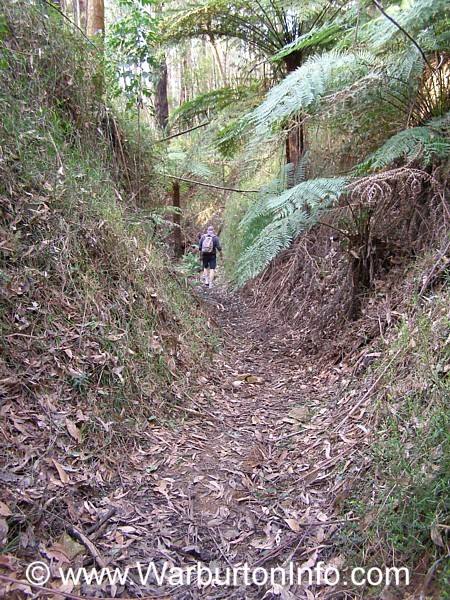 The info sign for this walk says 20 mins to the 'top' - but we walked in for 35-40 minutes and - after returning to the sign on the way out - think we almost got to the end. The walk follows the route the sawmiller William Richards began constructing in 1916 - to gain access to timber in the Starvation Creek Valley.