Richards Tramway Walk - Big Pats Creek / Warburton
Medicines have changed the world. Medicines have saved children, cured illness, prolonged life, extended the quality of life, and given life to our brothers, sisters, uncles, aunties, fathers, mothers, friends, neighbours, our old and our defenceless young. If you don't do it for yourself, then do it for the people you know, and do it for the people you don't know. Do it for your job. Do it for the economy. Get vaccinated as soon as you can. Thank you.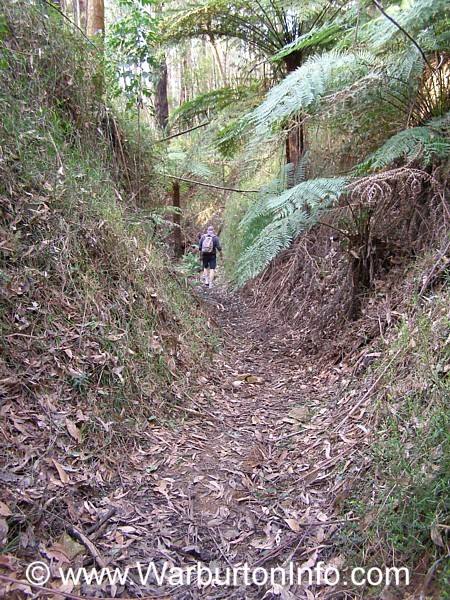 The info sign for this walk says 20 mins to the 'top' - but we walked in for 35-40 minutes and - after returning to the sign on the way out - think we almost got to the end. The walk follows the route the sawmiller William Richards began constructing in 1916 - to gain access to timber in the Starvation Creek Valley.