Giant gum tree falls in Warburton - Sunday Jan 13, 2013
 Please contact suppliers and services directly as to how COVID-19 may affect the way their products or services are delivered. Stay safe everyone!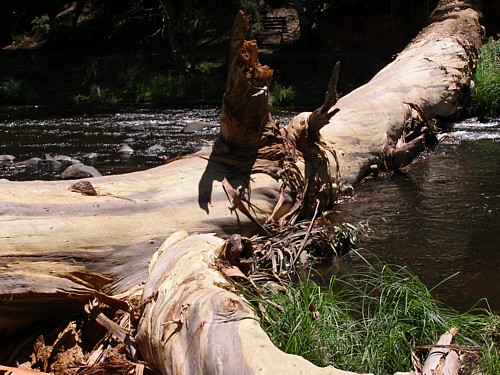 This giant mountain ash gum tree fell across the Yarra river (behind the main street shops) along Thomas Avenue in Warburton on Jan 13, 2013. Narrowly missing several cars, it crashed to the ground. Local authorities had to consider what to do with the tree. Issues of river management, pedestrian access and habitat for local animals are all in the mix. In mif Feb 2013, the tree has been removed and only the stump on the far side shows it was once there.