EJ Gerrish Motors (Warburton) where pedestrian crossing is now - Waterwheel side
Medicines have changed the world. Medicines have saved children, cured illness, prolonged life, extended the quality of life, and given life to our brothers, sisters, uncles, aunties, fathers, mothers, friends, neighbours, our old and our defenceless young. If you don't do it for yourself, then do it for the people you know, and do it for the people you don't know. Do it for your job. Do it for the economy. Get vaccinated as soon as you can. Thank you.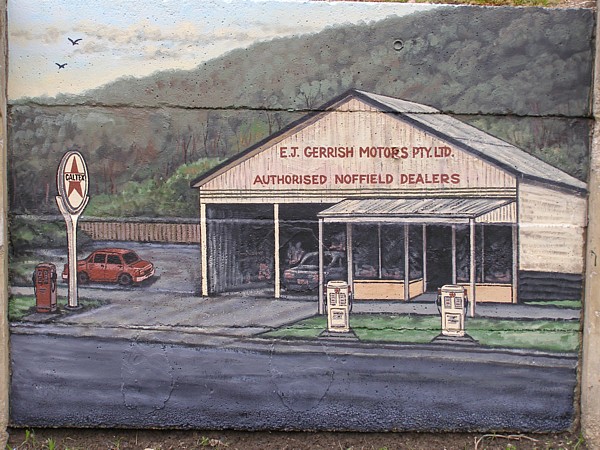 It was opposite the Post Office, right where the pedestrian lights are in front of the Water Wheel, on the same side as the Water wheel. If you stand on the Water wheel side of the road at the pedestrian lights you can see where the petrol pumps were as the concrete stumps are still in the ground. Have a look next time you are there and see if you can spot them.
http://www.warburtoninfo.com/Warburton-Train-Station-Murals.html