Last train to Warburton - Aug 1, 1965 - entering Warburton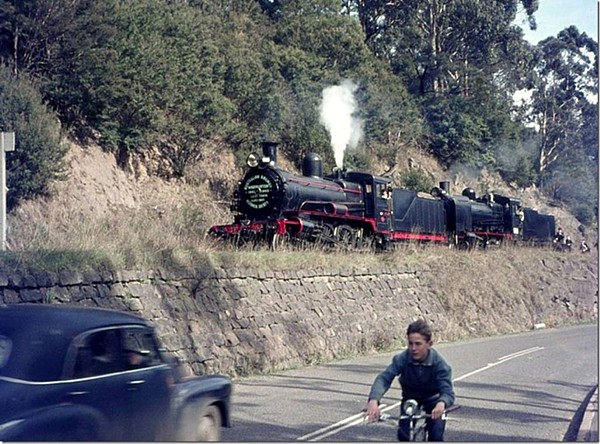 After leaving their train at the Warburton station both engines head down to the loco for turning and engine requirements , the narrow valley here is shared by both the railway and the road as well as the Yarra river.
Photo by passenger John Phillips.
Do you have a story or history about the last train to Warburton on Aug 1, 1965? Send your info to paul@warburtoninfo.com and we will review for upload. We'd love to share the stories of people and times gone by in Warburton.