Last train to Warburton - Aug 1, 1965 - entering Warburton
Medicines have changed the world. Medicines have saved children, cured illness, prolonged life, extended the quality of life, and given life to our brothers, sisters, uncles, aunties, fathers, mothers, friends, neighbours, our old and our defenceless young. If you don't do it for yourself, then do it for the people you know, and do it for the people you don't know. Do it for your job. Do it for the economy. Get vaccinated as soon as you can. Thank you.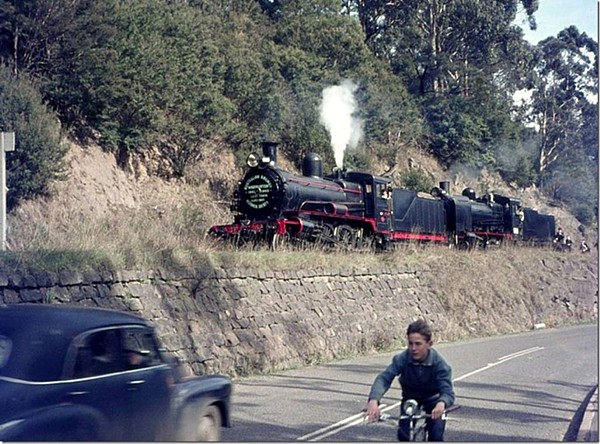 After leaving their train at the Warburton station both engines head down to the loco for turning and engine requirements , the narrow valley here is shared by both the railway and the road as well as the Yarra river.
Photo by passenger John Phillips.
Do you have a story or history about the last train to Warburton on Aug 1, 1965? Send your info to paul@warburtoninfo.com and we will review for upload. We'd love to share the stories of people and times gone by in Warburton.