EJ Gerrish Motors (Warburton) where pedestrian crossing is now - Waterwheel side
 Please contact suppliers and services directly as to how COVID-19 may affect the way their products or services are delivered. Stay safe everyone!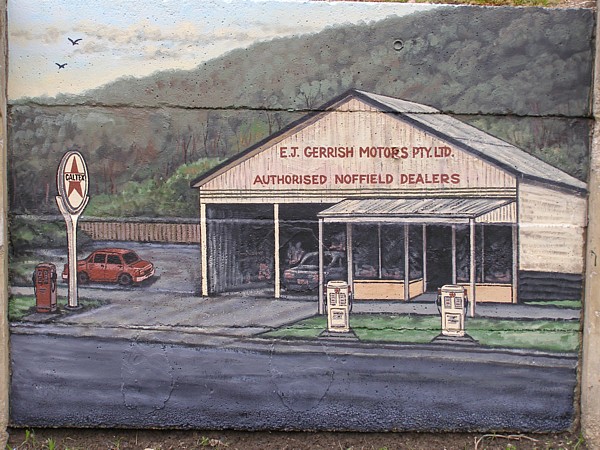 It was opposite the Post Office, right where the pedestrian lights are in front of the Water Wheel, on the same side as the Water wheel. If you stand on the Water wheel side of the road at the pedestrian lights you can see where the petrol pumps were as the concrete stumps are still in the ground. Have a look next time you are there and see if you can spot them.
http://www.warburtoninfo.com/Warburton-Train-Station-Murals.html