S Class Train On Turntable West End of Warburton Station. Sponsor: Paul & Visnja. History by Robin Fisher.
 Please contact suppliers and services directly as to how COVID-19 may affect the way their products or services are delivered. Stay safe everyone!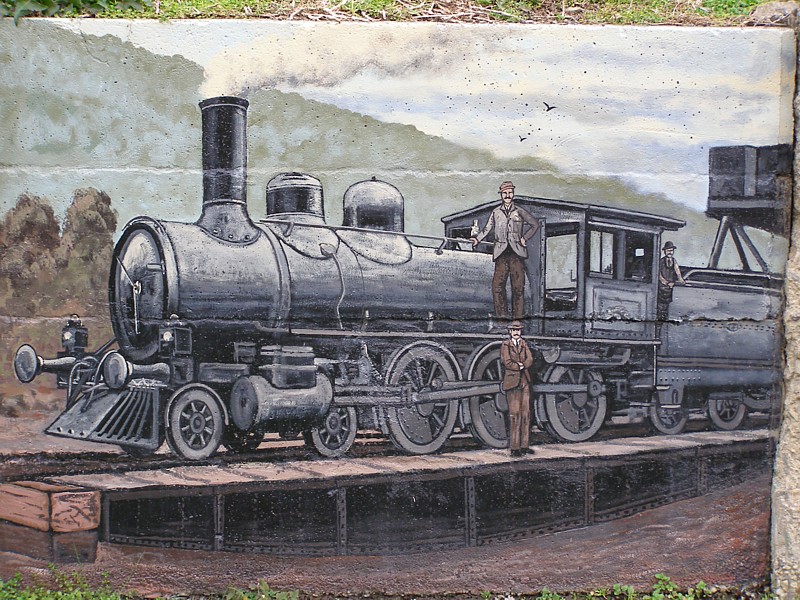 Mural showing the train being turned on the turntable west end of the railway yard at Warburton Station early 1900s, This turntable was where the Police Station now stands, water for the engine was pumped up from a pump site at the tennis courts, to tanks situated next to the turntable. A bigger loading area was required for handling timber, stock, etc., so by 1912-13 a new site to handle these needs saw a turntable, water tanks, coal stage and engine shed erected at La La and it overlooked the Recreation reserve.
Robin Fisher