**FROM JUNE 2102 - SEE UPDATED PAGE WITH MORE IMAGES HERE**
The Warburton Train Station Mural Project is being organised and driven with exceptional energy by Norm Orr - from the Warburton Post Office. The paintings are being beautifully presented with lots of hard work from local artist Peter Van Breugel.
The Old Warburton Train Station - located behind the Warburton Waterwheel is getting a makeover using some fantastic old pictures of Warburton Trains and associated historical pictures.
This is a new page in April 2012 - and will be developed as the project expands.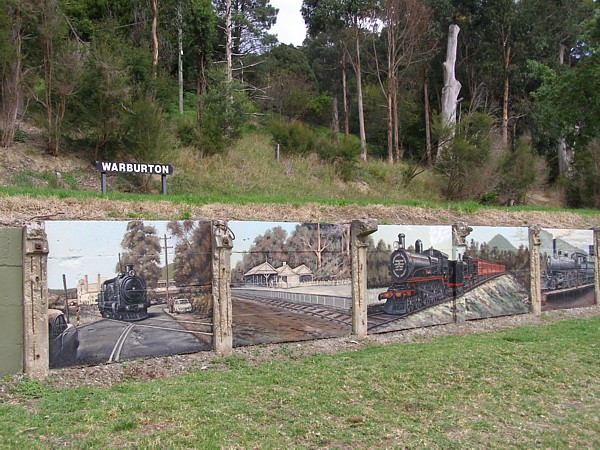 Picture above: The lower side of the platform being painted with trains from Warburton. The area above was the platform where - for many decades - people waited to catch their trains to Melbourne from Warburton.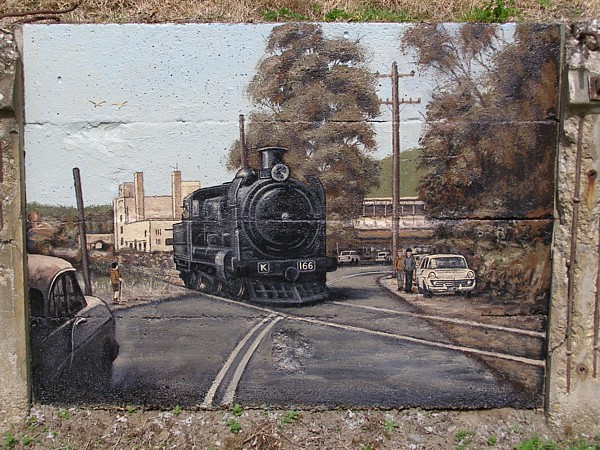 Picture above sponsored by: KG Thomas Insurance Brokers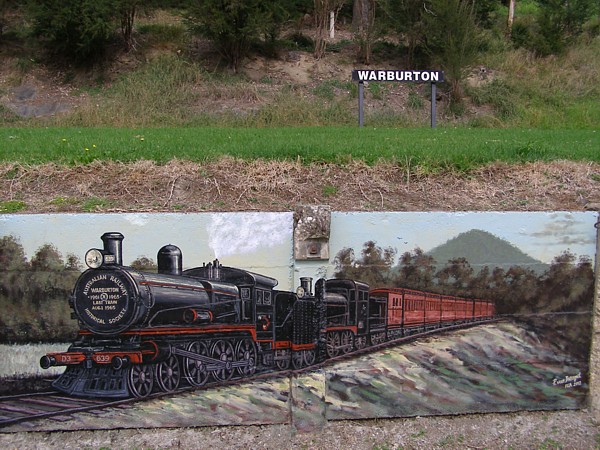 Sponsored by: The Warburton Post Office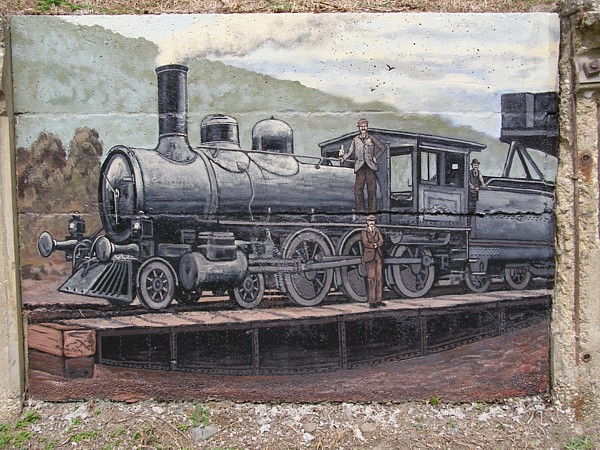 Sponsored by: Paul Jackson and Visnja