Warburton Train Station - 2012 Mural Project
Medicines have changed the world. Medicines have saved children, cured illness, prolonged life, extended the quality of life, and given life to our brothers, sisters, uncles, aunties, fathers, mothers, friends, neighbours, our old and our defenceless young. If you don't do it for yourself, then do it for the people you know, and do it for the people you don't know. Do it for your job. Do it for the economy. Get vaccinated as soon as you can. Thank you.
**FROM JUNE 2102 - SEE UPDATED PAGE WITH MORE IMAGES HERE**
The Warburton Train Station Mural Project is being organised and driven with exceptional energy by Norm Orr - from the Warburton Post Office. The paintings are being beautifully presented with lots of hard work from local artist Peter Van Breugel.
The Old Warburton Train Station - located behind the Warburton Waterwheel is getting a makeover using some fantastic old pictures of Warburton Trains and associated historical pictures.
This is a new page in April 2012 - and will be developed as the project expands.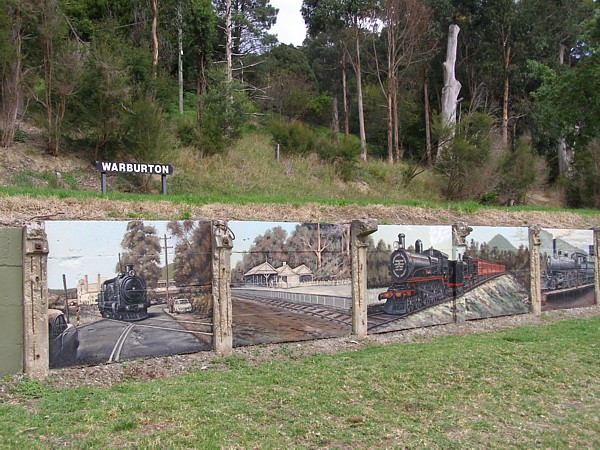 Picture above: The lower side of the platform being painted with trains from Warburton. The area above was the platform where - for many decades - people waited to catch their trains to Melbourne from Warburton.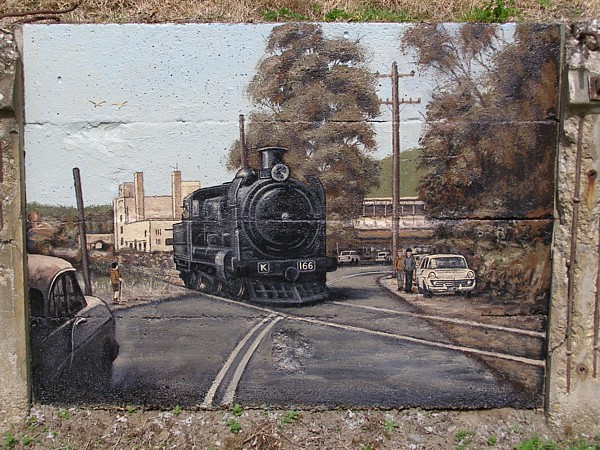 Picture above sponsored by: KG Thomas Insurance Brokers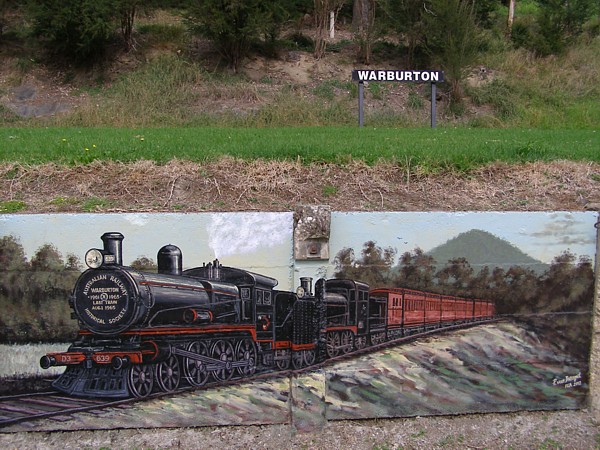 Sponsored by: The Warburton Post Office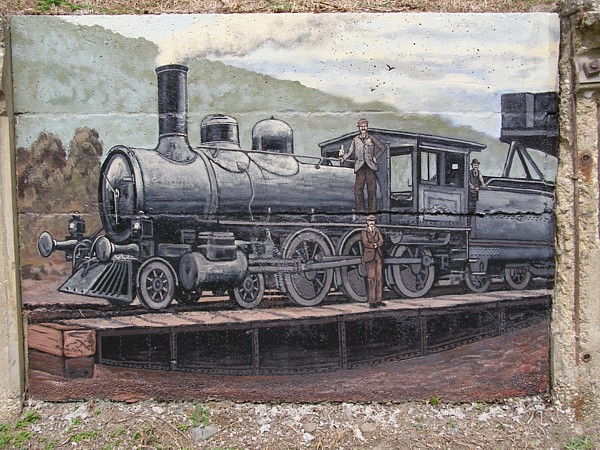 Sponsored by: Paul Jackson and Visnja