The Annual Wandin Silvan Field Days - annual event each October
 Please contact suppliers and services directly as to how COVID-19 may affect the way their products or services are delivered. Stay safe everyone!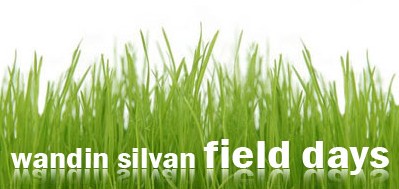 Last event 14-15 October 2016. The 47th Wandin Sivan Field Days will be held on Friday 14 and Saturday 16th October 2016.
To locate the Wandin Silvan Field Days use Google Maps or Melways ref. 121 K9
The entrance fee (which benefits local CFA Groups) is $12 per person, with no concession rate. Children under 15 are admitted free of charge. No concessions.
Ample free on-site parking is available - please follow the signs.
The Ute Muster was on hold in 2014 - watch this space for 2015
With approx 200 presenters, the 2 day event offers exhibitors the opportunity to showcase and inform visitors of all the very latest in horticultural, agricultural, farming equipment and industry practices.
An added feature is the inclusion of a General Interest Marquee, providing a platform for a diverse range of regional producers and arts & crafts people with product demonstrations.
The Wandin-Silvan Field Days are held at the Wandin East Recreation Reserve, situated less than one hour east of Melbourne in the renowned Yarra Valley - famous tourist destination for wines, local produce and a whole lot more
http://www.wandinsilvanfielddays.com.au/event