COMPLETED: Easter 2014 - Big Forest Run - 'Powelly to Warby' - Watch this space for another event in 2014
Medicines have changed the world. Medicines have saved children, cured illness, prolonged life, extended the quality of life, and given life to our brothers, sisters, uncles, aunties, fathers, mothers, friends, neighbours, our old and our defenceless young. If you don't do it for yourself, then do it for the people you know, and do it for the people you don't know. Do it for your job. Do it for the economy. Get vaccinated as soon as you can. Thank you.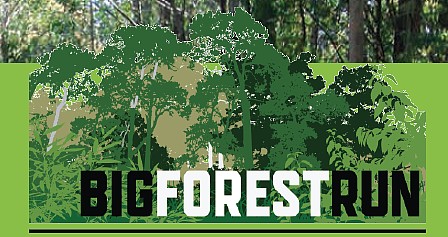 The first local event at Easter 2014 was a huge success with almost 100 participants. The Big Forest Run is now looking to hold a second event and we'll announce it here as soon as we get details. The pristine forests of the Yarra Valley in Victoria are a great place for trail running!
Details below from the April 2014 promo
The Yarra State Forest near Warburton is a hidden gem when it comes to Trail running. Only an hour or so out of the Melbourne CBD, the scenery and the forest are awesome, featuring towering eucalypts and other forest giants, coupled with a lush fern covered undergrowth. Everything a trail runner could dream of.
We are offering 2 distances, a marathon length of 42km and a shorter run of approximately 18km.
Big Forest Run is a point to point race and the course for the main part follows the Walk Into History walking trail which follows some well-preserved sections of historic timber tramlines, past old mills and other relics of the early timber industry. You will also get to run past the Ada Tree a 300 plus year old forest giant and one of the biggest Trees in Australia!
see website link for more info....
Volunteers needed
http://www.bigforestrun.com.au/bigforestrun/volunteers

http://www.bigforestrun.com.au/