COMPLETED: September 27 - 28 - Painting Mermaids with Visnja
Medicines have changed the world. Medicines have saved children, cured illness, prolonged life, extended the quality of life, and given life to our brothers, sisters, uncles, aunties, fathers, mothers, friends, neighbours, our old and our defenceless young. If you don't do it for yourself, then do it for the people you know, and do it for the people you don't know. Do it for your job. Do it for the economy. Get vaccinated as soon as you can. Thank you.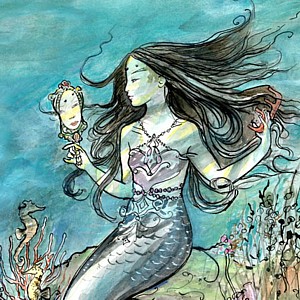 Journey under the sea with local artist (and harp playing musician) Visnja. Using watercolours on paper, delve into the beauty and mythology of Mermaids and Tritons. Bring your favourite sea shell or treasured beach find to inspire the background of your picture. Ages 6 and higher. Teenagers and adults welcome.