COMPLETED: September 27 - 28 - Painting Mermaids with Visnja
Please contact suppliers and services directly as to how COVID-19 may affect the way their products or services are delivered. Stay safe everyone!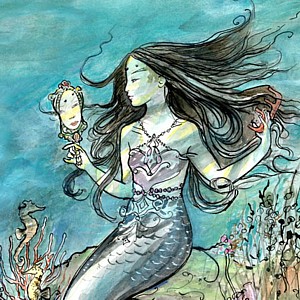 Journey under the sea with local artist (and harp playing musician) Visnja. Using watercolours on paper, delve into the beauty and mythology of Mermaids and Tritons. Bring your favourite sea shell or treasured beach find to inspire the background of your picture. Ages 6 and higher. Teenagers and adults welcome.