23-25 March 2018 - Melbourne Oxfam Trailwalker endurance and fundraising event.
Medicines have changed the world. Medicines have saved children, cured illness, prolonged life, extended the quality of life, and given life to our brothers, sisters, uncles, aunties, fathers, mothers, friends, neighbours, our old and our defenceless young. If you don't do it for yourself, then do it for the people you know, and do it for the people you don't know. Do it for your job. Do it for the economy. Get vaccinated as soon as you can. Thank you.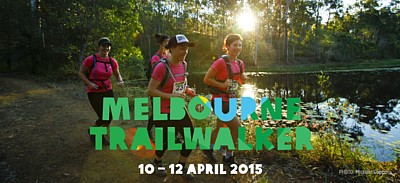 The 16th Oxfam Trailwalker Melbourne event will take place 23-25 March 2018
The map:
https://trailwalker.oxfam.org.au/melbourne/trail
The stunning Melbourne trail kicks off in the outskirts of the Melbourne CBD, winding its way through the densely forested Dandenong Ranges and Yarra Valley National Parks, before pouring out into the sweeping plains of the Warburton Valley. so keep an eye on the Oxfam Trailwalker website, and our Facebook and Twitter pages. If you're keen to start your training, why not sign up to trial the trail with your Oxfam Trailwalker Melbourne Ambassadors?
If you haven't already registered a team, get on board today and be part of Oxfam Trailwalker Melbourne history. Looking forward to seeing you all on the new trail
http://trailwalker.oxfam.org.au/melbourne