COMPLETED: April 8 - Community Meeting East Warburton - Mobile Phone Coverage Problems
Medicines have changed the world. Medicines have saved children, cured illness, prolonged life, extended the quality of life, and given life to our brothers, sisters, uncles, aunties, fathers, mothers, friends, neighbours, our old and our defenceless young. If you don't do it for yourself, then do it for the people you know, and do it for the people you don't know. Do it for your job. Do it for the economy. Get vaccinated as soon as you can. Thank you.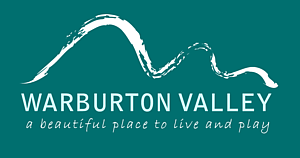 Monday April 8th - 7pm. to 9pm.
Millwarra Primary School
East Warburton
Mobile Phone Coverage Problems
As part of the on-going establishment of a Community Fire Refuge, a public meeting has been arranged to discuss the lack of mobile coverage and the feasibility of the installation of a tower with Telstra. It is relevant to residents of East Warburton, McMahon's Creek, Reefton, & Big Pats Creek
.
Marcus Swinburne from Telstra Countrywide will be addressing this issue. Telstra has assessed the problems in this area and Marcus will explain Telstra's approach as to what can be done to improve mobile reception.
Yarra Ranges mayor, Jim Childs, the council representative for this area, will discuss the council's approach to improving communication facilities. Federal member for this electorate, Tony Smith will also be present.
Regardless of which Phone provider that you are with at the moment, this meeting is important to everyone in the area as a reliable mobile signal is essential for message based emergency bushfire warning alarms to be effective.
Your attendance will not only give you the opportunity to hear how these problems can be overcome, but also it will show these men who have the power to do something about it, that this community is serious in their request to have the situation improved
.
This meeting has been arranged on your behalf. Please tell your neighbours and bring them with you
.
Need more information: 5966 5918