August 2019 Community Events - update compiled by Ralph Ballard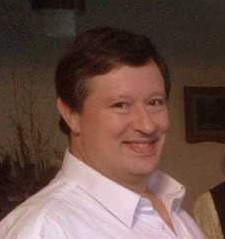 We call this corner 'Ralph Ballard's Community Wrap'- Ralph is an active networker and supporter of local community events. We post updates from Ralph here.
Here is a selection of our local events for August:
Every Monday at noon – Community fundraiser lunch at the Warburton Community Space. Pay what you can afford.
Every Monday 10.00am – 11.00am - Noble Silence Meditation. Launching Place. Enquiries – Patricia 0416208366. No cost All welcome.
Tuesdays 8am-9am – Silent Mindfulness Meditation Sitting with Belinda Lloyd. Wellspring Warburton. 3424 Warburton Hwy. By donation.
Every Tuesday evening - Rock 'n' Roll Classes. Tuesday nights 7:00pm – Yarraburn Centre, 1-3 Park Road, Yarra Junction. $15. All levels welcome from beginner to advanced. Phone Audrey for more info - 0423 590 588.
2nd Tuesday every month – Yarra Ranges Film Society at Upper Yarra Arts Centre, 3409 Warburton Highway, Warburton Victoria 3799. Ph 03 5966 4500.
Every Thursday evening at 6pm – Koha Community Dinner at the Yarraburn Centre. Pay what you can afford.
1st Thursday evening of each month – D&M Trivia Night at the Alpine Retreat Hotel, Warburton. 8.30 – 11pm.
Second Thursday of each month talks hosted by Women's Warehouse on topics concerning health and wellbeing. 10.30am at the Redwood Centre. $5 entry.
Third Thursday of every month at Cunninghams Hotel, Yarra Junction – Song Writers Open Mic from 7.45pm. Hosted by Wendy Barnes of Wax Lyrical: a great place to head for after Koha Cafe.
Every Friday evening at 6pm – Community Dinner (soup) at the Redwood Centre, Warburton.
Every Friday evening - Soul Dance at the Upper Yarra Arts Centre, Warburton 7.30pm to 10.00pm
1st Friday of each month - Rock Jam at Yarra Junction Primary School. Bring your electric instruments. Run by Shane Crowley.
2nd Friday of each month – 7pm Sufi chanting and meditation at the Interfaith Ashram, 3227 Warburton Highway, Warburton.
2nd Friday of the month at 8pm - Acoustic music night at Yarra Junction Primary School. Bring your acoustic instrument and do some tunes or some songs. Run by Shane Crowley.
4th Saturday of each month – Remakery. Bring along old loved items for fixing. Venue - Warburton Community Space. Free.
Sunday 4 August - Warby Artisans and Produce Market 11am to 3pm.
Saturday 10 August - Warburton Community Market at St. Mary's Church Hall 9am to 2pm.
Sunday 11 August – Open Mic at Symphony 36. 2nd Sunday afternoon of each month.
Sunday 11 and 25 August - Yarra Junction Market beside the football oval 8am to 2pm.
Friday 23 August – Next "One Heart, One Mind, Many Paths" group with Father Michael Mifsud, Keith Simons and Dr. Ralph Ballard. Topic – "Celtic Spirituality. Beyond The Veil – a night of music, story-telling and meditation with Celtic harpist Cath Connelly". 7pm at Green Gables, 16 LaLa Avenue, Warburton. Entry by donation. Website - https://www.cathy.com.au/
NOTE - Little Yarra Market, 205 Little Yarra Road, Yarra Junction – closed until further notice.
Edited by WarburtonInfo.com
Contact Ralph direct using the form below