October 2019 Community Events - update compiled by Ralph Ballard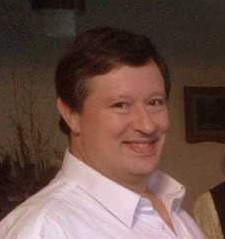 We call this corner 'Ralph Ballard's Community Wrap'- Ralph is an active networker and supporter of local community events. We post updates from Ralph here.
Here is a selection of our local events for October:
Every Monday 10.00am – 11.00am - Noble Silence Meditation. Launching Place. Enquiries – Patricia 0416208366. No cost All welcome.

Tuesdays 8am-9am – Silent Mindfulness Meditation Sitting with Belinda Lloyd. Wellspring Warburton. 3424 Warburton Hwy. By donation.

Every Tuesday evening - Rock 'n' Roll Classes. Tuesday nights 7:00pm – Yarraburn Centre, 1-3 Park Road, Yarra Junction. $15. All levels welcome from beginner to advanced. Phone Audrey for more info - 0423 590 588.

2nd Tuesday every month – Yarra Ranges Film Society at Upper Yarra Arts Centre, 3409 Warburton Highway, Warburton Victoria 3799. Ph 03 5966 4500.

Every Thursday evening at 6pm – Koha Community Dinner at the Yarraburn Centre / Senior Citizens Building in Dammans Road. Pay what you can afford.

1st Thursday evening of each month – D&M Trivia Night at the Alpine Retreat Hotel, Warburton. 8.30 – 11pm.
Second Thursday of each month talks hosted by Women's Warehouse on topics concerning health and wellbeing. 10.30am at the Redwood Centre. $5 entry.
Third Thursday of every month at Cunninghams Hotel, Yarra Junction – Song Writers Open Mic from 7.45pm. Hosted by Wendy Barnes of Wax Lyrical: a great place to head for after Koha Cafe.
Every Friday evening at 6pm – Community Dinner (soup) at the Redwood Centre, Warburton.

E

very Friday evening - Soul Dance at the Upper Yarra Arts Centre, Warburton 7.30pm to 10.00pm

1st Friday of each month - Rock Jam at Yarra Junction Primary School. Bring your electric instruments. Run by Shane Crowley.

2nd Friday of the month at 8pm - Acoustic music night at Yarra Junction Primary School. Bring your acoustic instrument and do some tunes or some songs. Run by Shane Crowley.
Every Saturday morning – Warburton Community Garden. 9am – 11.30am. Come along to learn, grow / pick veggies and share.

4th Saturday of each month – Remakery. Bring along old loved items for fixing. Venue - Warburton Community Space. Free.

Sunday 6 October

- Warby Artisans and Produce Market 11am to 3pm.

Saturday 12 October - Warburton Community Market at St. Mary's Church Hall 9am to 2pm.

Sunday 13 October – Open Mic at Symphony 36. 2nd Sunday afternoon of each month.

Sunday 13 and 27 October - Yarra Junction Market beside the football oval 8am to 2pm.

Commencing Friday 11 October - Want to speak french? French conversation groups are held fortnightly at Oscars on The Yarra in Warburton. Conducted by Bonjour Yarra Valley, for francophone, francophiles and lovers of all things french, the groups will be on Friday October 11th and October 25th at 2:30pm-4:30 pm. All levels of French welcome. $2 cost. Enquiries: Email bonjouryarravalley@gmail.com or call Nicole on 0406 070 097 or Bea on 0419352754 or Leonie on 0418961024. facebook: Bonjour Yarra Valley
Sunday 13 October - October Full Moon Fire Ceremony will be held on Sunday 13th from 6pm-7:30pm in Warburton. This beautiful ceremony is a great opportunity to release that which no longer serves us, and to bring in the Light into our lives, to heal and manifest our soul's desires. As usual we will connect with peacefires.org in a global event to call for peace on earth and love for each other. $10 to join in. Will be held indoors if it rains. Light refreshments served. Contact Nicole for location and further details on 0406 070 097 and see nicolebechard.com.
Friday 18 October – "Connecting 3799" public township meeting. 7pm – 8.30pm at the Mechanics Hall.
Advance Notice – A weekend with Dr. Ewald Einoder on "Consciousness And The Four Bodies – physical, mental, emotional, energetic" To be held at Green Gables on November 16 - 17. More information to follow.

NOTE - Little Yarra Market, 205 Little Yarra Road, Yarra Junction – closed until further notice.
Edited by WarburtonInfo.com