February 2020 Community Events - update compiled by Ralph Ballard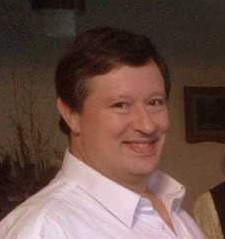 We call this corner 'Ralph Ballard's Community Wrap'- Ralph is an active networker and supporter of local community events. We post updates from Ralph here.
The year is now into full swing.
So here is a selection of our local events for February:
Every Monday 10.00am – 11.00am - Noble Silence Meditation. Launching Place. Enquiries – Patricia 0416208366. No cost All welcome.

Monday Community Lunches at the Community Centre in Dammans Road.

Tuesdays 8am-9am – Silent Mindfulness Meditation Sitting with Belinda Lloyd. Wellspring Warburton. 3424 Warburton Hwy. By donation.

Every Tuesday evening - Rock 'n' Roll Classes. Tuesday nights 7:00pm – Yarraburn Centre, 1-3 Park Road, Yarra Junction. $15. All levels welcome from beginner to advanced. Phone Audrey for more info - 0423 590 588.

2nd Tuesday every month – Yarra Ranges Film Society at Upper Yarra Arts Centre, 3409 Warburton Highway, Warburton Victoria 3799. Ph 03 5966 4500.

Every Thursday evening at 6pm – Koha Community Dinner at the Yarraburn Centre / Senior Citizens Building in Dammans Road. Pay what you can afford.

1st Thursday evening of each month – D&M Trivia Night at the Alpine Retreat Hotel, Warburton. 8.30 – 11pm.

Second Thursday of each month talks hosted by Women's Warehouse on topics concerning health and wellbeing. 10.30am at the Redwood Centre. $5 entry.

Third Thursday of every month at Cunninghams Hotel, Yarra Junction – Song Writers Open Mic from 7.45pm. Hosted by Wendy Barnes of Wax Lyrical: a great place to head for after Koha Cafe.

Every Friday evening at 6pm – Community Dinner (soup) at the Redwood Centre, Warburton.

First Friday evening of each month - Soul Dance at the Upper Yarra Arts Centre, Warburton 7.30pm to 10.00pm

1st Friday of each month - Rock Jam at Yarra Junction Primary School. Bring your electric instruments. Run by Shane Crowley.

2nd Friday of the month at 8pm - Acoustic music night at Yarra Junction Primary School. Bring your acoustic instrument and do some tunes or some songs. Run by Shane Crowley.

Every Saturday morning – Warburton Community Garden. 9am – 11.30am. Come along to learn, grow / pick veggies and share.

4th Saturday of each month – Remakery. Bring along old loved items for fixing. Venue - Warburton Community Space. Free.

Every Friday afternoon until 6 March - Summer Market. 4.30pm to Sunset. Venue – On Thomas Avenue behind BT Dubs.
Saturday February 1 and 8 – Meditation at Beenak House with Beng Eu,

an experienced mindfulness practitioner and meditation teacher

.
Friday 7 February - Soul Dance presents - Grief Passion Action - a fundraiser for our native animals. A Deep Ecology grief and empowerment ritual through movement. Post bushfires, let's come together as a community and dance our truth, our anger, our hurt and our hope. Sometimes we just need to get out of our heads and into bodies to help us process big experiences. Hope to see you there! Much love, and please, look after yourselves, and each other, in these challenging times. Money raised will go towards rebuilding the wildlife refuge burnt down in Goongerah, East Gippsland. Venue - Upper Yarra Arts Centre, Warburton 7.30pm

Sunday 2 February - Warby Artisans and Produce Market at the Mechanics Hall 11am to 3pm.

Saturday 8 February - Warburton Community Market at St. Mary's Church Hall 9am to 2pm.

Sunday 9 February – Open Mic at Symphony 36. 2nd Sunday afternoon of each month.

Sunday 9 and 23 February - Yarra Junction Market beside the football oval 8am to 2pm.

Saturday 15 February - Bonjour Yarra Valley Valentine's Day Masked Dinner and Dance. Come masked and ready to dine and dance away the evening at Warburton Golf Club. Enjoy a 2 course meal and entertainment with a flair francais from the Melbourne-based, dazzling singer and performer Stella Hennequin and our very own awesome DJ, Queen B.

Come with your Valentine and/or come with your friends...... Vive la Masquerade!!

Book your tickets at: https://www.trybooking.com/BHOVM 6.30pm to 11pm. Tickets $65 per person, or $60 for a table of 10.

Friday 28 February - Downshifting Revolution. Venue – 6pm at PEACE FARM, 60 Settlement Road Yarra Junction. The Downshifting Revolution is dedicated to inspiring and activating Permanent Culture in the Yarra Valley. Come along and hear James Allen and Maya Ward discuss what happened at the Sustainable Living Festival Climate Conference (Feb 14-15) and the profound and poignant challenges presented by the concept of Deep Adaptation. Downshifting Revolution is about up-skilling, networking, sharing food, and growing our community connectivity. These quarterly education and empowerment events work toward cultivating resilience, strengthening local networks, and visioning healthful alternatives in the areas of food growing and resource use. This project is a collaboration between Permaculture Yarra Valley, PEACE Farm and Maya Ward. We meet for a shared dinner at 6pm (bring a dish - if you can with some homegrown and/or locally sourced food). The talk starts at 7pm, just after a song by Santha and her Climate Choir. After the talk there's conversation and networking for the rest of the evening over PEACE Farm tea and cake. Tickets (LIMITED SPACES BOOKINGS ESSENTIAL) Full- $15 Permaculture Yarra Valley Member/concession card holders $10 Non-monetary/exchange- please bring something homemade or homegrown to share. https://www.trybooking.com/BIBKG James Allen is a writer and co-host of The Gloaming, a podcast which investigates how communities build resilience to the converging crises in our near future. James is focused on exploring the intersection of community, risk, culture, spirituality, complexity, in an effort to find ways to live well in these messy times. James worked with the first Garnaut Climate Change Review, and spent nearly a decade as a policy advisor in government, specialising in political violence, security and resilience. He lives with his family on a small plot in Gippsland, and works as a strategist in the water sector. A great introduction to his insightful work is this article: https://www.resilience.org/stories/2019-06-18/pontoon-archipelago-or-how-i-learned-to-stop-worrying-and-love-collapse/
Saturday 29 February – "Formidable Vegetable". Sing songs about Permaculture. Venue – ECOSS. https://formidablevegetable.com.au/

Bookings - https://www.facebook.com/events/450901122495806/ https://events.humanitix.com.au/formidable-vegetable-sound-system-at-ecoss

NOTE - Little Yarra Market, 205 Little Yarra Road, Yarra Junction – closed until further notice.
Edited by WarburtonInfo.com