2021 Community Events - updates compiled by Ralph Ballard
Medicines have changed the world. Medicines have saved children, cured illness, prolonged life, extended the quality of life, and given life to our brothers, sisters, uncles, aunties, fathers, mothers, friends, neighbours, our old and our defenceless young. If you don't do it for yourself, then do it for the people you know, and do it for the people you don't know. Do it for your job. Do it for the economy. Get vaccinated as soon as you can. Thank you.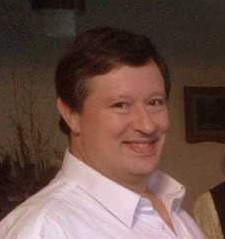 We call this corner 'Ralph Ballard's Community Wrap'- Ralph is an active networker and supporter of local community events. We post updates from Ralph here.
Hi Everyone,
Here is a selection of local events in 2021.
Edible Warburton Community Gardens: gather Saturday mornings between 10am and midday at the Community Gardens (in Warby High Street, opposite the Chook House and next to Warburton Wellbeing) to meet others, do a few useful tasks in the gardens, pick a few herbs or vegies to take home. No membership, no cost. A good way to share your skills with the local community and/or to get some new skills. Also a volunteer will often be at the gardens on Tuesday mornings between 10.30 and 11.30. For gatherings on either Saturday or Tuesday, just turn up or contact us via Facebook (Edible Warburton) or email deborahguess@bigpond.com
The Valley Market Warburton is on the the first Sunday of every month at the back of The Arts Centre on Thomas Avenue Warburton.
Also The Valley Market ECOSS will still continue to run on

Friday afternoon from 3.30-6pm

every week as well. Plenty of local markets to go around for everyone!
Koha Cafe starts back with community meals Thursday 4th February, and we are going back to our usual times of 6-8pm at the Space at 25A Dammans Road Warburton. Takeaway will still be available if people are concerned about sitting down in the hall.
Warburton Community Space activities are beginning again:
Friday Craft Day is on 10am-2pm, facilitated by Marie Lumsden-Keys.
Bring something crafty you're working and join others in conversation while doing your craft. People are welcome to just drop in and have a cuppa too!
A gold coin donation would be appreciated to help with costs of the Centre.
Scrabble Day on Fridays 10am-2pm.
Boards are provided or you can bring your own if you wish. This group will be just beginning, so join in!
A gold coin donation would be appreciated to help with costs of the Centre.
Enquiries about Scrabble group, please contact Lay-Hoon on 0408 802 207.
Ukelele classes will begin shortly too on Thursdays before Koha meals and then another class after.
More information to come soon.
We welcome groups and individuals to use the Community Space for their activities or events. Costs for community groups is $7.50 per hour. Prices for other activities and events vary but are affordable and enquiries can be made to: contactkohacommunitycafe@gmail.com
Father Michael's Conversation Nights are on the last Thursday of each month at the Interfaith Ashram.
6pm Shared Dinner.
7pm Meeting.
All Welcome, Michael and John and Community
Discover Meditation classes are back on at Beenak House.
Running fortnightly beginning on Saturday 6 Feb from 3.30 to 5.00 pm.
$40 per session includes refreshments.
For bookings and further information email or text Beng: beng.eu1@gmail.com / 0419 833 232 or Facebook Discovermeditationbengeu
D&M Trivia at the Alpine Retreat Hotel has resumed at 8.30pm to 11pm on the first Thursday of each month.
If you know of any other local events, you might like to let me know for the next email newsletter.
Best Wishes, Ralph
Edited by WarburtonInfo.com. To contact Ralph please use the form below