April 2020 Community Events - update compiled by Ralph Ballard
 Please contact suppliers and services directly as to how COVID-19 may affect the way their products or services are delivered. Stay safe everyone!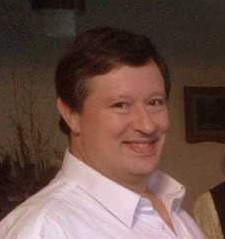 We call this corner 'Ralph Ballard's Community Wrap'- Ralph is an active networker and supporter of local community events. We post updates from Ralph here.
Hi Everyone,
Due to the COVID-19/coronavirus situation, all local events are cancelled for the time being – with the exception of those listed below.
Koha is currently continuing on Thursday nights, 6-8pm with TAKEAWAY food only. Some veggies and fruit will also be available for people to take. This situation may change at any time, depending on government directives. People are best to keep an eye on the Koha Facebook page for updates.

Koha has all safety measures in place - the floor is marked with spots for social distancing, everyone coming in must sanitise their hands (sanitiser provided), and be handed takeaway containers of food from our volunteers who are gloved. People will also be able to take any excess veggies and fruit if it's available. Come in the front door and exit through the back door to reduce people passing each other. People are asked to avoid bringing their children with them, but if they have no choice the children need to be by their side at all times, and cannot be running around in the hall. When people arrive they will need to provide a name and phone number - in case contact tracing is needed.

Koha is continuing at this stage because there are people who rely on its services for a decent meal every week.

Deliveries to vulnerable and health-compromised people are available locally.
Apparently Yarra Junction Library is putting out books for people on a trolley for pick up. You can call the library and request specific books (they can find titles/genres for you). They will put the requested books in a plastic bag with your name on for morning or afternoon pick up. Phone 9800 6462.
Some local cafes are providing a takeaway service – for example, CJ's Pizza and Pasta (phone 5966 2280), Helen's Pizza (phone 5915 5625), Riverview Cafe in Warburton (phone 5966 5888), Taste Yarra Valley (wine and cheese Fridays to Sundays – phone 0423 087 758), and Riverview Chinese Cafe in Yarra Junction (phone 5967 2133).
And remember that Daylight Saving ends on Sunday 5 April – so put your clocks back 1 hour and enjoy the extra sleep.
Remember to follow the safety requirements – social distancing of at least 1.5 metres, proper hand-washing, cover your cough/sneeze.
If you are infected with the virus, you MUST stay home in full isolation – or go to hospital if seriously ill (telephone first).
Stay safe and stay healthy.
And take time to relax and find calm.
Best Wishes, Ralph
Edited by WarburtonInfo.com