March 2019 Community Events - update compiled by Ralph Ballard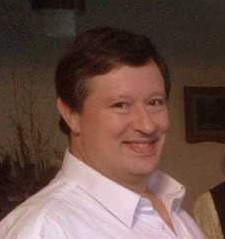 We call this corner 'Ralph Ballard's Community Wrap'- Ralph is an active networker and supporter of local community events. We post updates from Ralph here.
Hi Everyone,
Here is a selection of our local events for March:
Every Monday at noon – Community fundraiser lunch at the Warburton Community Space. Pay what you can afford.
Every Monday 10.00am – 11.00am - Noble Silence Meditation. Launching Place. Enquiries – Patricia 0416208366. No cost All welcome.
Tuesdays 8am-9am – Silent Mindfulness Meditation Sitting with Belinda Lloyd. Wellspring Warburton. 3424 Warburton Hwy. By donation.
Every Tuesday evening - Rock 'n' Roll Classes. Tuesday nights 7:00pm – Yarraburn Centre, 1-3 Park Road, Yarra Junction. $15. All levels welcome from beginner to advanced. Phone Audrey for more info - 0423 590 588.
Every Thursday evening at 6pm – Koha Community Dinner at the Yarraburn Centre. Pay what you can afford.
Second Thursday of each month talks hosted by Women's Warehouse on topics concerning health and wellbeing. 10.30am at the Redwood Centre. $5 entry.
Third Thursday of every month at Cunninghams Hotel, Yarra Junction – Song Writers Open Mic from 7.45pm. Hosted by Wendy Barnes of Wax Lyrical: a great place to head for after Koha Cafe.
Every Thursday evening – Trivia Night at the Alpine Retreat Hotel, Warburton. 8.30 – 11pm.
Every Friday from 7 December - Weekly Friday Summer Market runs throughout summer. 4.30pm to sunset. Venue - Warburton Community Space, and behind BT Dubs. There will be music, and a dedicated activities tent with people offering activities each week for adults and children to be involved in. Fresh produce and handcrafts will be available. Plenty of options for dinner – Warburton Community Space will be offering $10 meals; BT Dubs, Poppie's Pizza, and Little Thai Hut who are based at the Space will all have hot food on offer each Friday evening.
Every Friday evening at 6pm – Community Dinner (soup) at the Redwood Centre, Warburton.
Every Friday evening - Soul Dance at the Upper Yarra Arts Centre, Warburton 7.30pm to 10.00pm
2nd Friday of each month – 7pm Sufi chanting and meditation at the Interfaith Ashram, 3227 Warburton Highway, Warburton.
4th Saturday of each month – Remakery. Bring along old loved items for fixing. Venue - Warburton Community Space. Free.
2nd Sunday afternoon of each month – Open Microphone session at the Warburton Community Space
3rd Sunday of each month – Open Microphone session at Home Hotenl, Launching Place. 3 – 6pm.
Sunday 3 March - Warby Artisans and Produce Market 11am to 3pm.
Saturday 9 March - Warburton Community Market at St. Mary's Church Hall 9am to 2pm.
Sunday 10 and 24 March - Yarra Junction Market beside the football oval 8am to 2pm.
Friday 15 to Sunday 17 March – River Folk Festival. See www.riverfolkfestival.com
Sunday 24 March – Ecotopia at the Yarra Junction Parklands 10am – 4pm
Saturday 30 & Sunday 31 March, Father Ken and Sister Kathleen will be running a workshop on the Enneagram at Sancta Sophia Meditation Community, Warburton. For more information and to book, ring 03 5966 2120.
NOTE - Little Yarra Market, 205 Little Yarra Road, Yarra Junction – closed until further notice.
Edited by WarburtonInfo.com