2022 Community Events - updates compiled by Ralph Ballard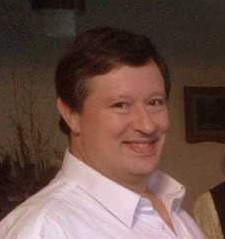 We call this corner 'Ralph Ballard's Community Wrap'- Ralph is an active networker and supporter of local community events. We post updates from Ralph here.
Hi Everyone,
Here are some of our current local events:
Waterwheel Christmas Market this Friday 5th December
Millgrove Bush Dance on this Saturday 6th December - check out MRAG FaceBook page.
Koha Cafe - Every Thursday evening. Last dinner at Koha is on 16th December, back in the first week of February next year.
Edible Warburton Community Gardens - Gather Saturday mornings between 10am and midday at the Community Gardens (in Warby High Street, opposite the Chook House and next to Warburton Wellbeing) to meet others, do a few useful tasks in the gardens, pick a few herbs or vegies to take home. No membership, no cost. A good way to share your skills with the local community and/or to get some new skills. Also a volunteer will often be at the gardens on Tuesday mornings between 10.30 and 11.30. For gatherings on either Saturday or Tuesday, just turn up or contact us via Facebook (Edible Warburton) or email deborahguess@bigpond.com
The Valley Market Warburton is on the the first Sunday of every month at the back of The Arts Centre on Thomas Avenue Warburton.
The Valley Market ECOSS runs on Friday afternoon from 3.30-6pm every week.
Millgrove Market - 3rd Saturday of the month
Yarra Junction Market - 2nd & 4th Sundays
8am - 2pm. Warburton Highway - opposite Safeway / beside Yarra Junction oval.
St Mary's Community Market - 2nd Saturday of month at St. Mary's Church Hall, Warburton, opposite Tennis Club
Mont De Lancey Market - 2nd Saturday of month
9am -1 pm, 71 Wellington Road, Wandin, Victoria 3139
If you know of any other local events, you might like to let me know for the next email newsletter.
Best Wishes, Ralph
Edited by WarburtonInfo.com. To contact Ralph please use the form below