5 June 2017 - World Environment Day
Medicines have changed the world. Medicines have saved children, cured illness, prolonged life, extended the quality of life, and given life to our brothers, sisters, uncles, aunties, fathers, mothers, friends, neighbours, our old and our defenceless young. If you don't do it for yourself, then do it for the people you know, and do it for the people you don't know. Do it for your job. Do it for the economy. Get vaccinated as soon as you can. Thank you.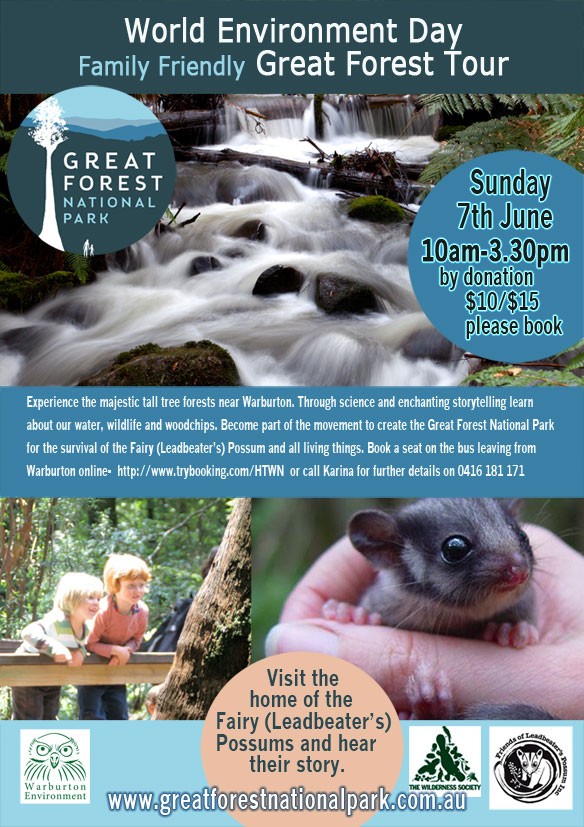 Promotion below from 2015 event: Experience the majestic tall trees near Warburton. Through science and enchanting storytelling learn about our water, wildlife and woodchips. Become part of the movement to create the Great Forest National Park for the survival of the Fairy (Leadbeater's) Possum and all living things.
https://www.facebook.com/events/486384251509273/