5 June 2017 - World Environment Day
 Please contact suppliers and services directly as to how COVID-19 may affect the way their products or services are delivered. Stay safe everyone!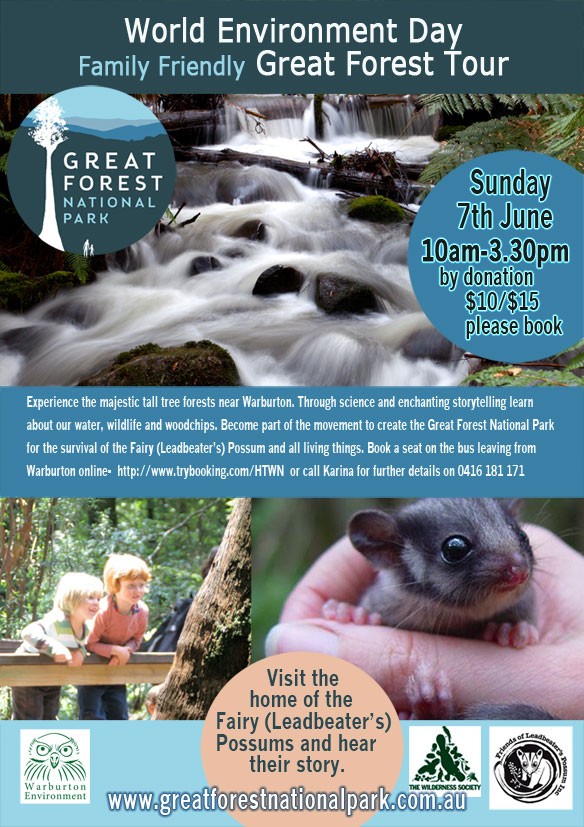 Promotion below from 2015 event: Experience the majestic tall trees near Warburton. Through science and enchanting storytelling learn about our water, wildlife and woodchips. Become part of the movement to create the Great Forest National Park for the survival of the Fairy (Leadbeater's) Possum and all living things.
https://www.facebook.com/events/486384251509273/