Warburton Valley Tourism Info Ph 03 5966 9600 - email: warburtonvic@gmail.com
Medicines have changed the world. Medicines have saved children, cured illness, prolonged life, extended the quality of life, and given life to our brothers, sisters, uncles, aunties, fathers, mothers, friends, neighbours, our old and our defenceless young. If you don't do it for yourself, then do it for the people you know, and do it for the people you don't know. Do it for your job. Do it for the economy. Get vaccinated as soon as you can. Thank you.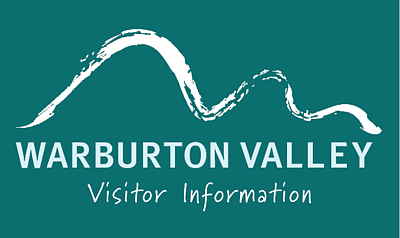 For the benefit of visitors to Warburton, and Warburton Tourism, The official Warburton Valley Tourist Information centre (unrelated to Warburtoninfo.com) is located at the Water Wheel in the centre of Warburton.
Warburton Tourist Information Centre
Ph 03 5966 9600 centre located in the Water Wheel in the centre of town.
3400 Warburton Highway, Warburton VIC 3799
a non-profit organisation, run for the betterment of its members, and staffed by volunteers
manager of the Warburton Visitor Information Centre, dealing with approximately 10 000s visitors per annum
the focal point for local, interstate and international tourism enquiries for the area
affiliated with Yarra Valley Business and Tourism & Dandenongs Regional Marketing and Tourism Victoria
Unrelated to warburtoninfo.com
a network for local tourism-related businesses
Update: The VIC has supplies of the Ted Chisholm Book available at The Warburton Waterwheel Visitor Centre. $10 a copy. All profits go to The Rivercrew who maintain all of the riverside walking tracks