The road near Warburton Vic - The Rose Series Postcard 3539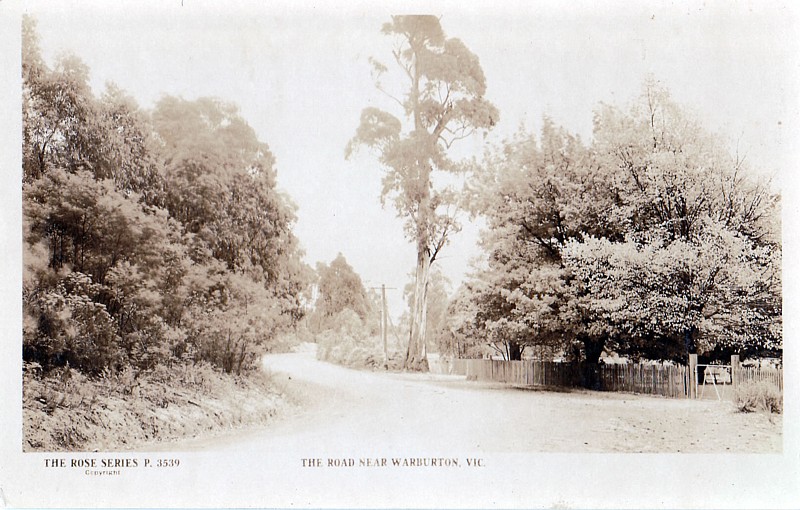 Five of eight 'Rose Stereograph' postcards uploaded 22 July 2020 . Thank you to Kylie from Wodonga for sharing these postcards that belonged to her grandfather Charles Kingsley Waldon.
Kylie writes: "I found these postcards on Warburton, Vic in my grandfather's (Charles Waldon 1896-1961) tiny suitcase he used for Freemasons, together with other memorabilia (coins, other post cards, etc). He fought in WWI for England, captured in India and came out to Australia in 1920 and worked as a labourer for a family in Harrow, Vic before running the general store at Douglas, VIc (near Horsham), married in 1935, and had two children. He died before I was born. No one knows why he had these postcards nor what they meant to him. I am glad to be able to share them."