Thomas and George P/L - Licensed Surveyors : Ph 03 5966 9966
Medicines have changed the world. Medicines have saved children, cured illness, prolonged life, extended the quality of life, and given life to our brothers, sisters, uncles, aunties, fathers, mothers, friends, neighbours, our old and our defenceless young. If you don't do it for yourself, then do it for the people you know, and do it for the people you don't know. Do it for your job. Do it for the economy. Get vaccinated as soon as you can. Thank you.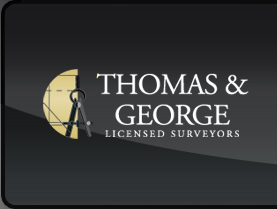 As a small dedicated team of surveying professionals, Thomas & George Licensed Surveyors provide a personal approach to our clients.
We utilise modern technology, both in the field & office, to deliver high quality, efficient & accurate solutions to satisfy our client's requirements. This technology allows seamless transition when liaising with fellow land development professionals like Town Planners, Engineers, Architects, Landscape Architects, Councils & other Government Agencies.
Our offices are located in Croydon Hills & Warburton - providing experience in both the urban & rural environments. We specifically cater for small to medium level projects, however all projects are considered & no location is too far! Our team has previously undertaken projects throughout Victoria, Tasmania & New South Wales.
Some of the services carried out by Thomas & George
Licensed Surveyors are:
Title Surveys
Boundary Alteration Subdivisions
Flood Level Surveys
Feature & Level Surveys
Subdivisions
Vineyard Development
Construction Set-out
Town Planning
VCAT Appeals
Bushfire Recovery Surveys