Queen's visit to St Andrews in 1954
Medicines have changed the world. Medicines have saved children, cured illness, prolonged life, extended the quality of life, and given life to our brothers, sisters, uncles, aunties, fathers, mothers, friends, neighbours, our old and our defenceless young. If you don't do it for yourself, then do it for the people you know, and do it for the people you don't know. Do it for your job. Do it for the economy. Get vaccinated as soon as you can. Thank you.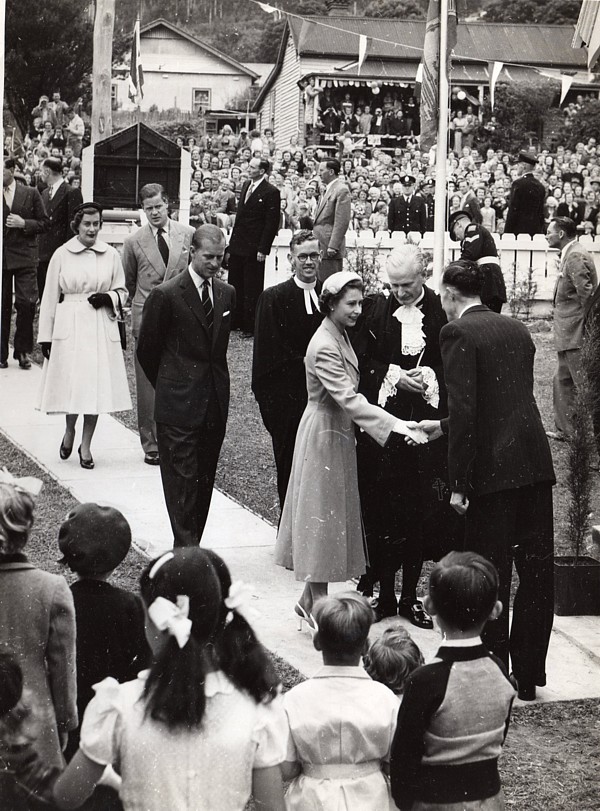 Thank you Heather Ainslie May for your picture and history (supplied May 2018).
Heather writes:
I was looking for a date of the Queen's visit to Warburton and I stumbled across your site. My grandfather, Ronald Henry Chipperfield, greeted the Queen when she visited St Andrews in 1954. He is in the attached photo shaking the Queen's hand. Princess Diana's father Edward John Spencer or Earl Spencer is in the background. He was the Queen's Equerry at the time. My grandfather owned first a grocery store and then a drapery in the main street of Warburton, where the curry house is now. Around the time of my Grandfather's death, my Mother wrote about her memories of Warburton as she realised that an era had passed. I have attached that document for you as it really does paint a wonderful picture of Warburton in the early to mid 20thC.
Kind regards,
Heather
Document here: PDF of Merle's Memories of Warburton