COMPLETED: August 4, 2012 - The Official 'I Lived in Warburton' Reunion
Medicines have changed the world. Medicines have saved children, cured illness, prolonged life, extended the quality of life, and given life to our brothers, sisters, uncles, aunties, fathers, mothers, friends, neighbours, our old and our defenceless young. If you don't do it for yourself, then do it for the people you know, and do it for the people you don't know. Do it for your job. Do it for the economy. Get vaccinated as soon as you can. Thank you.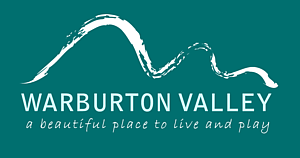 Lunch and function to be held at The Warburton Golf Course. (Meal Options: Lamb and roast vegetables, Chicken and roast vegetables) This one is for you 'Facebookers' as it has and is only being networked on Facebook. Go for it! Have fun! And if you see a great little cap for sale at the Warburton Golf Club (with a platypus on it) there are only abut 20 left at $20 each - and they support Warburton Primary School.
http://www.facebook.com/events/222474461176419/