Back in 2018 - Herb and Chilli Festival - Wandin, Vic
Medicines have changed the world. Medicines have saved children, cured illness, prolonged life, extended the quality of life, and given life to our brothers, sisters, uncles, aunties, fathers, mothers, friends, neighbours, our old and our defenceless young. If you don't do it for yourself, then do it for the people you know, and do it for the people you don't know. Do it for your job. Do it for the economy. Get vaccinated as soon as you can. Thank you.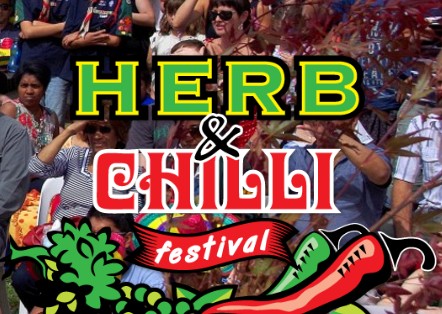 2017 promo below:
Do you love good, tasty and unusual food, wine and beer? Do you want to have mouth watering sauces in your pantry? Do you like to listen to live music? Do you want to learn how to cook with, grow and use herbs and chillies? Do your kids like to have fun - for free?
If you answer YES to any of these, then the Herb and Chilli Festival is the right place for you.
Date: 18-19 March, 2017 10.00am to 5.00pm
Address: 125 Quayle Road. Wandin - off Warburton Highway
Tickets: Online through links above and below OR at the gate on the day.
Parking: Free and on site or nearby
Friendly: We welcome: dogs (well behaved), bicycles (separate parking), motorcycles (dedicated parking area), disabled (level site with no stairs, dedicated parking area), vegans (food available at many stalls), families (free entry for kids, kids zone with free entertainment, no junk food).
Children under 14 - FREE
Concession/Students $18
Adults $24.00
Family $65.00 for 2 adults and 2 Under 18s
http://www.herbchillifestival.com.au/