13 May 2017 - The Great Forest Picnic on Mt Donna Buang
Medicines have changed the world. Medicines have saved children, cured illness, prolonged life, extended the quality of life, and given life to our brothers, sisters, uncles, aunties, fathers, mothers, friends, neighbours, our old and our defenceless young. If you don't do it for yourself, then do it for the people you know, and do it for the people you don't know. Do it for your job. Do it for the economy. Get vaccinated as soon as you can. Thank you.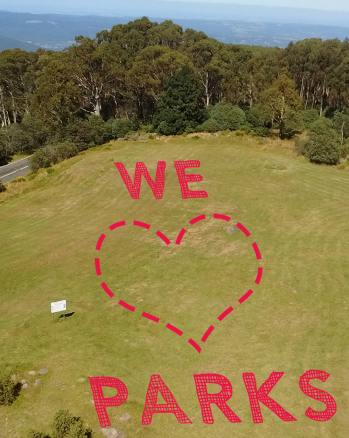 Join us at Mt Donna Buang summit picnic ground, north of Warburton, Saturday 13 May 2017 between 11am and 2pm to show our love for parks and the unique forests of the Central Highlands. The magnificent mountain ash forests of Victoria's Central Highlands are home to the world's tallest flowering plants and the critically endangered Leadbeater's possum. Help us spell out the message 'WE LOVE PARKS' by forming a human sign in the heart of the forest!
Registration is essential for this event as space is limited.
See eventbrite link here to register.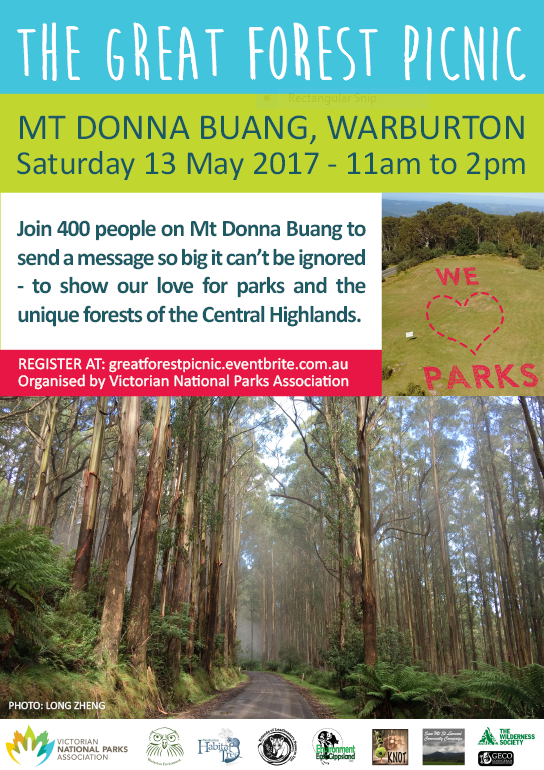 https://www.eventbrite.com.au/e/the-great-forest-picnic-tickets-33324838489