Blackwood 8 Gala Cocktail Evening - annual fundraiser
Medicines have changed the world. Medicines have saved children, cured illness, prolonged life, extended the quality of life, and given life to our brothers, sisters, uncles, aunties, fathers, mothers, friends, neighbours, our old and our defenceless young. If you don't do it for yourself, then do it for the people you know, and do it for the people you don't know. Do it for your job. Do it for the economy. Get vaccinated as soon as you can. Thank you.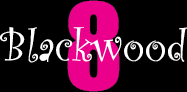 Come along and join the Blackwood 8 Community in a fun filled night, raising money for brain cancer research and support services. Please contact Juliana Brennan on 0419 253649 should you be interested in providing sponsorship items or donations in support of Brain Cancer Research & Support Services.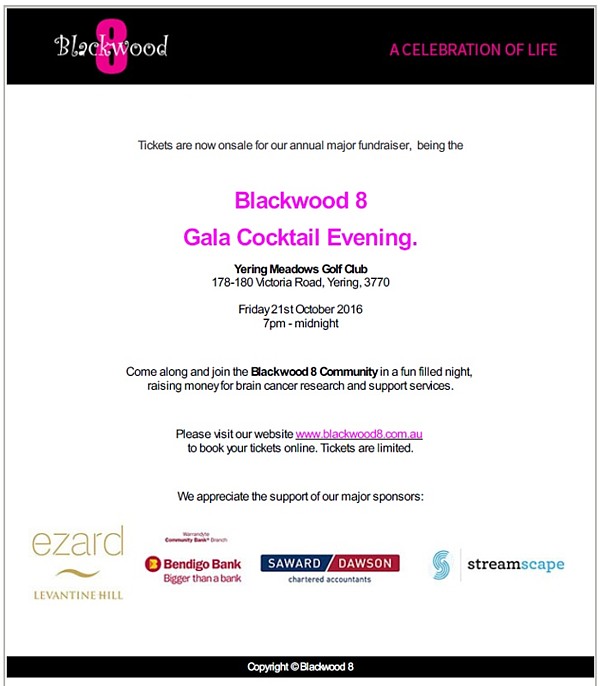 http://blackwood8.com.au/book-event/20129/gala-cocktail-evening