Blackwood 8 Gala Cocktail Evening - annual fundraiser
Please contact suppliers and services directly as to how COVID-19 may affect the way their products or services are delivered. Stay safe everyone!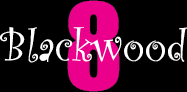 Come along and join the Blackwood 8 Community in a fun filled night, raising money for brain cancer research and support services. Please contact Juliana Brennan on 0419 253649 should you be interested in providing sponsorship items or donations in support of Brain Cancer Research & Support Services.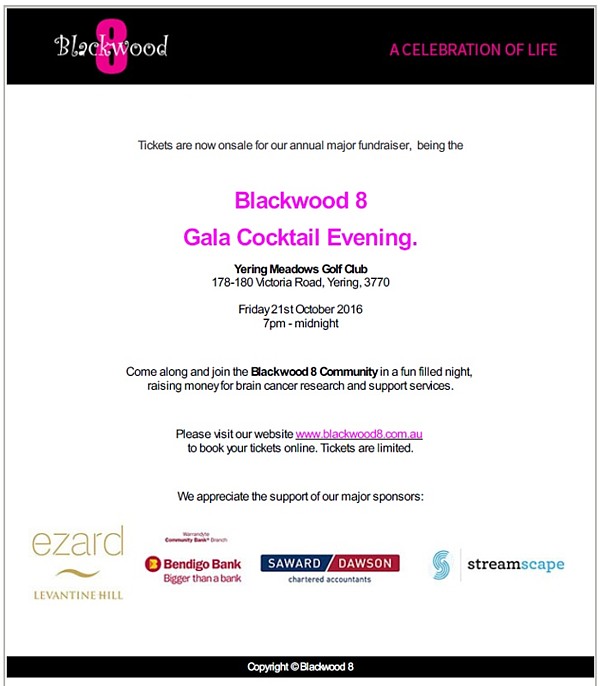 http://blackwood8.com.au/book-event/20129/gala-cocktail-evening