Edwin Ted Chisholm - Sponsored by Warburton Advancement League
Please contact suppliers and services directly as to how COVID-19 may affect the way their products or services are delivered. Stay safe everyone!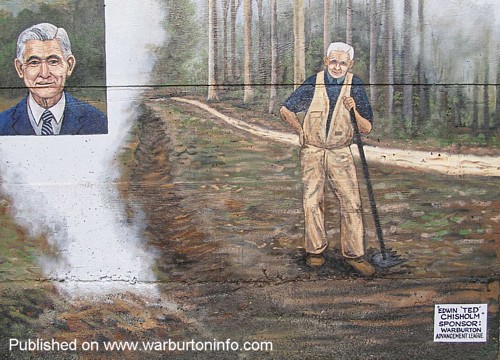 Do you have a story or history about Ted or this picture? Send your info to paul@warburtoninfo.com and we will upload. We'd love to share the stories of people and times gone by in Warburton.
Feb 14, 2015 update: There are now further supplies of the Ted Chisholm Book available at The Warburton Waterwheel Visitor Centre. $10 a copy. All profits go to The Rivercrew who maintain all of our riverside walking tracks