Sponsored by K G Thomas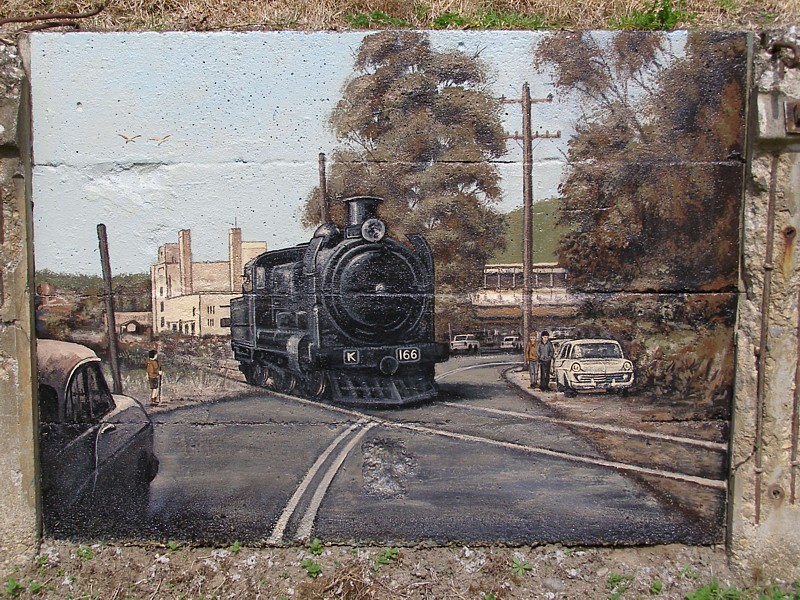 Note from Chris Thomas:
The mural that we have sponsored is actually from a photograph that includes my brother Wayne and myself walking home from School in the early 1960's, possibly 1961 or 62. Amazing coincidence but Norm Orr actually showed me the photo in the first place just because it was a nice photo, I said to Norm it looked like Wayne & I. When I went home I found an old photo that showed us around that age and the haircuts confirmed it was us along with the cable knit jumpers we were wearing.
Thanks Chris - great to have the history of this photo :) PJ