Big Pats Creek - Fallen tree near the river
 Please contact suppliers and services directly as to how COVID-19 may affect the way their products or services are delivered. Stay safe everyone!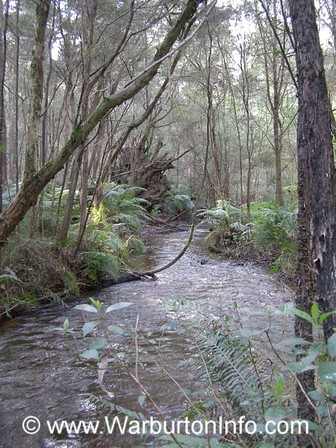 Great destination walk OR drive, park here and walk Richards Tramway Walk or one of the other walks nearby. This beautiful little stream is a quiet, cool and reflective place. We have listed a few local walks on our Warburton Walks page.