Kitchen Fairytales CD
Medicines have changed the world. Medicines have saved children, cured illness, prolonged life, extended the quality of life, and given life to our brothers, sisters, uncles, aunties, fathers, mothers, friends, neighbours, our old and our defenceless young. If you don't do it for yourself, then do it for the people you know, and do it for the people you don't know. Do it for your job. Do it for the economy. Get vaccinated as soon as you can. Thank you.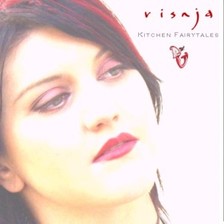 Kitchen Fairytales explores the themes of yearning for adventure, living in the modern world and the solace of domestic life. The songs and instrumentals feature lovely vocal melodies, piano, tin whistles and folk harps with a touch of Celtic, French and contemporary sounds. I hope you and your friends enjoy Kitchen Fairytales!

Kitchen Fairytales track listing:

Drive With Me
Castle
All My Life
You Want More
Dishes and Coffee
London
The Returning
My Bonny Boy
and more...
http://www.visnja.com/piano_vocals_cd_online.html