Warburton Fairy - fairy art created in Warburton, Victoria.
Medicines have changed the world. Medicines have saved children, cured illness, prolonged life, extended the quality of life, and given life to our brothers, sisters, uncles, aunties, fathers, mothers, friends, neighbours, our old and our defenceless young. If you don't do it for yourself, then do it for the people you know, and do it for the people you don't know. Do it for your job. Do it for the economy. Get vaccinated as soon as you can. Thank you.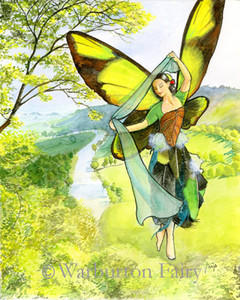 Warburton Fairy was started by Visnja, an artist who grew up admiring the work of Arthur Rackham, Edmund Dulac and Cicely Mary Barker's Flower Fairies.

She aims to increase appreciation of this type of fantasy art which draws on this great tradition.

Visnja has no formal artistic training. She lives with her husband and daughter in Warburton.

Visnja is also a singer/songwriter.
http://www.warburtonfairy.com.au