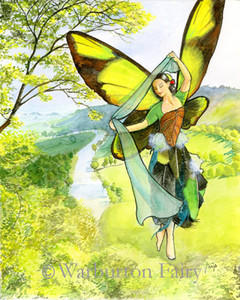 Warburton Fairy was started by Visnja, an artist who grew up admiring the work of Arthur Rackham, Edmund Dulac and Cicely Mary Barker's Flower Fairies.

She aims to increase appreciation of this type of fantasy art which draws on this great tradition.

Visnja has no formal artistic training. She lives with her husband and daughter in Warburton.

Visnja is also a singer/songwriter.
http://www.warburtonfairy.com.au