September 2 - September 17, 2017 - Wood Working Wonders - Warratina Lavender Farm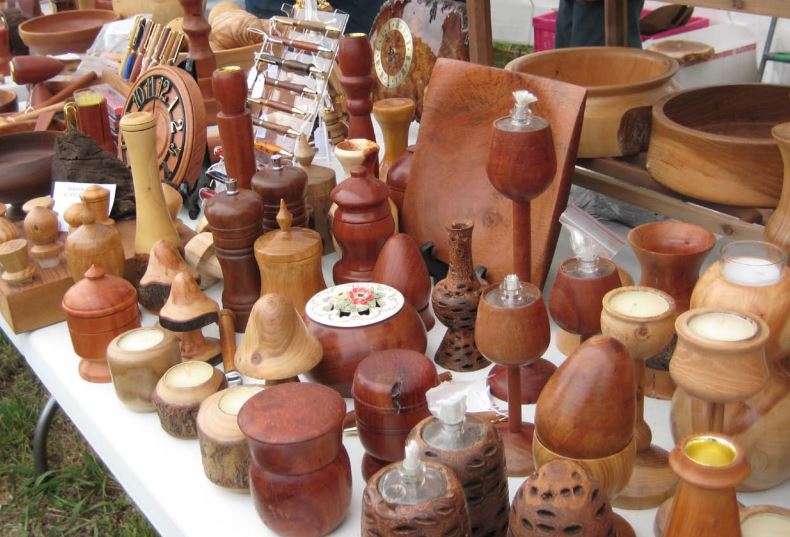 Wood Working Wonders Expo
Wonderful creations created by local artisans
On exhibit
2nd – 17th September 10am to 4pm
Hosted by
Warratina Lavender Farm
105 Quayle Road, Wandin Yallock 3139
Sales of all wood work
Proceeds to Wandin CFA
ENTRY: Gold coin donation
CONTACT: Warratina Lavender Farm
Ph: 03 5964 4650
Email: enquiries@warratinalavender.com.au or use form below
Warratina Lavender Farm is situated one hour from Melbourne at the foothills of the Dandenong Ranges, in the beautiful Yarra Valley.
A family business run by Annemarie and Peter Manders, Warratina takes pride in producing home-grown lavender products.

Warratina boasts acres of lavender where visitors are invited to stroll along the different rows of species, breathe the fresh country air, and enjoy the display gardens and views of distant hills across the Yarra Ranges.
Refreshments and a selection of products are available from the gift store in the Lavender Cottage Tea Rooms.
Families and groups are welcome to enjoy the picnic areas and disabled facilities are provided with available coach parking near all facilities.
MULTI AWARD WINNING BUSINESS
Warratina Lavender Farm was judged as the 2013 Dawn Baudinette Award
winner for Tourism at the recent TALGA Conference held in Melbourne in June 2013.
Business hours

Warratina Lavender Farm is open Wednesday to Monday inclusive [February to September from 10am - 5pm] and [October to January from 9am - 5pm], excepting Christmas Day and Good Friday when we are closed.
WE ARE CLOSED TUESDAY. Group bookings are available on any day by appointment.

History of the area

The area is called Wandin Yallock – 'Wandin' being the name of the local Aboriginal tribe and 'Yallock' meaning permanent running water. The site of the original township was originally designed to be close to the farm however the railway line from Lilydale to Warburton was laid some 2km from Wandin Yallock and so the township grew and developed closer to the station.

This became the town of Wandin North. Today Wandin Yallock consists of a primary school, a church, war memorial, and a number of farms (most of which are orchards).
http://www.warratinalavender.com.au