1st Sunday month - 11am - 3pm - Warby Artisans & Produce Market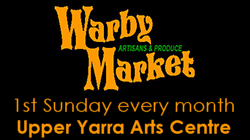 The Warby Artisans & Produce Market is on the first Sunday or every month except January. Quality products handcrafted, home grown & home baked by local Yarra Valley Artisans.
1st Sunday of every month
The person running the stall is the designer/maker, they'll be able to answer any questions you have. All items for sale at Warby Artisans & Produce Market are made by these wonderfully talented Artisans.
Warby Artisan & Produce Market is a fun place to catch up with friends in a lively community atmosphere. You'll find that special something for dinner and a unique gift for a friend. Our markets are inside, perfect for chilly winter days or keep you cool during those long hot summer days! You're sure to find a treasure to take home from Warby Artisans & Produce Market.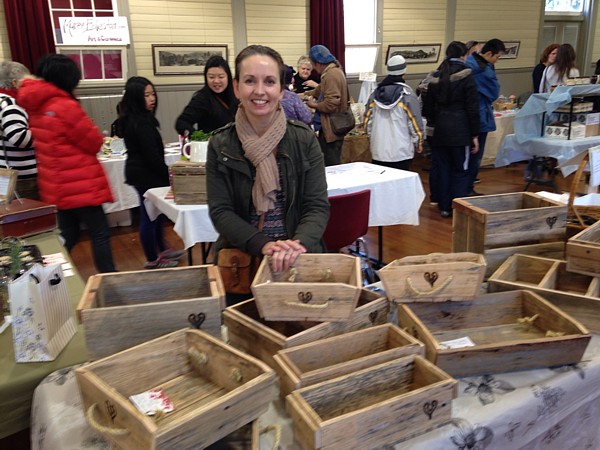 Current stall holders include:
*Organic Body scrubs, bath fizzies, shower gel, foot soaks.

*Recycled Wooden Boxes and trays

* Country Buntings

*Organic locally grown seasonal Veggies and flowers (Plus worms & Fertilizer)

*Yarra Valley Organic Garlic and fruit/berries of the season.

* Designer Hand-created Bead Jewellery.

*Handmade Goats Milk Soaps and Soy Candles.

*Original Artwork and Calligraphy Framed gifts.

* Handmade unique Greetings Cards.

*100% wool felted scarves, shawls and jackets.

*Ocarina's and hand thrown pottery pots.

* Local preserves, jams and chutneys.

* Crystals, oracle cards and mandalas colouring kits.

*Re-salvaged timber Photo Frames and boxes.