Blackwood 8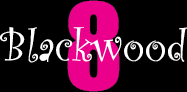 Blackwood 8 is a team of local volunteers (with a Warburton connection) passionate about making a difference in the lives of people, and their families, affected by cancer. We share a common bond of having a friend diagnosed with a brain tumour in 2007. As a community, we have sought to support our friend and her family in a variety of practical ways. But we recognise there are many more people in our wider community suffering from this disease, and we want to do more. This is why Blackwood 8 was formed.
Since 2007, Blackwood 8 and our supporters have raised over $450,000 toward prevention, treatment and ultimately finding a cure for brain cancer. Donations have been made to the Ludwig Institute for Cancer Research in Melbourne, Cure For Life Foundation and UNSW Lowy Cancer Research Centre, Cure Brain Cancer Foundation, Olivia Newton John Cancer Wellness & Research Centre and Talking Heads.
In 2012, Blackwood 8 established 'Talking Heads', a community based support group for people affected by brain cancer, carers and friends. This exciting initiative provides ongoing support to many families across Victoria, with monthly support group meetings being generally held in the Doncaster area.
- See more at: http://blackwood8.com.au/news/19658/about-blackwood-8#sthash.fyNHRbpS.dpuf